Story By: Joseph Golder, Sub-Editor: Michel Leidig, Agency: Central European News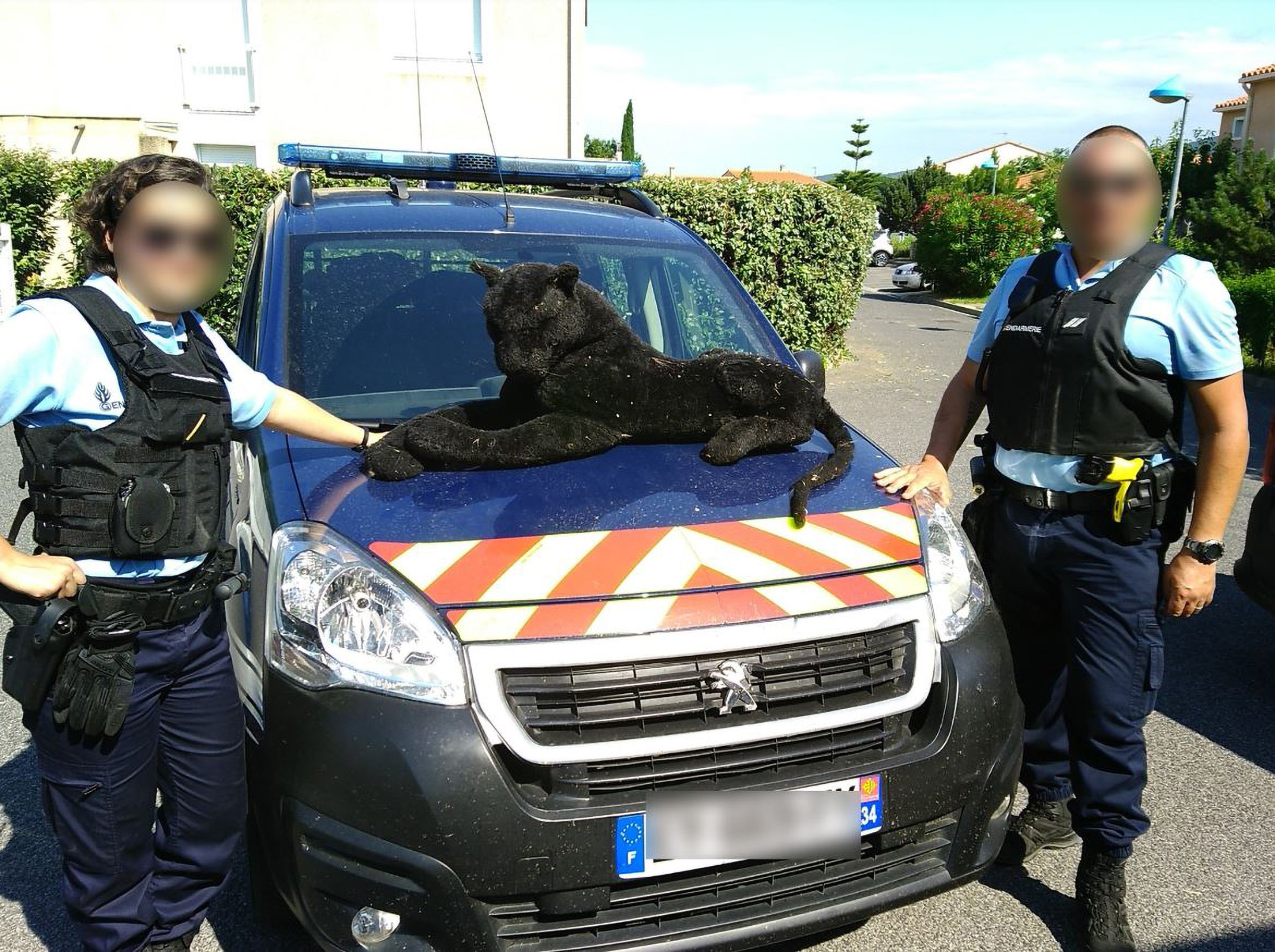 Cops who were called out to deal with a black panther spotted by a river in France were surprised to discover a cuddly toy instead.
The incident took place in the town of Ille-sur-Tet in the Pyrenees-Orientales departement in southern France and the cops shared this snap of the "captured animal" on social media.
They captioned it: "On Tuesday 30th June 2020, around 3.35 pm, the ILLE SUR TET gendarmerie brigade received reports of the probable presence of a panther on the banks of the river, near the body of water.
"Without wasting time, a team was dispatched to the scene and thanks to a perfect knowledge of the terrain and the local fauna, the investigation was quickly carried out.
"Indeed, the wild animal was quickly located and was rather accommodating in contact with the military who did not need to use any special means to neutralise it…..
"The attached photograph shows that the situation was under control.
"In the meantime, the owner of the animal (or stuffed animal) can still usefully contact the local gendarmerie."
Netizens had lots to say about the incident.
'Jean-Pierre Gomez' said: "Bravo gendarmes. What a nice catch and without any scratches!"
While 'Fifou Ch' joked: "You have captured it but it is black… yet another case of racial profiling…"
And 'Leslie Pietras' said: "It reminds me of the people who had installed an inflatable doll with an umbrella on a beach in the south during lockdown! The gendarmes had a good laugh too it seems to me…"
This story has been published in numerous French newspapers, including Ouest-France, France 3, Courrier Picard and others.