Bungling Pair Sent Falling Whilst Dancing On Car Roof
Story By:  Gheorghi Caraseni, Sub Editor:  Joseph Golder,  Agency: Central European News
This is the moment two daredevils dancing on top of a moving car with drinks are sent crashing to the tarmac when the driver pulls a left turn.
The dancing pair, a man and a woman, were filmed on top of the car on Mira Street in the city of Yuzhnouralsk in the western Russian region of Chelyabinsk Oblast.
In the clip, the unidentified pair can be seen with their arms around each other as they dance on the roof of the moving car.
A man can be seen hanging out of one of the vehicle's windows with a drink in his hand, along with the man on the roof.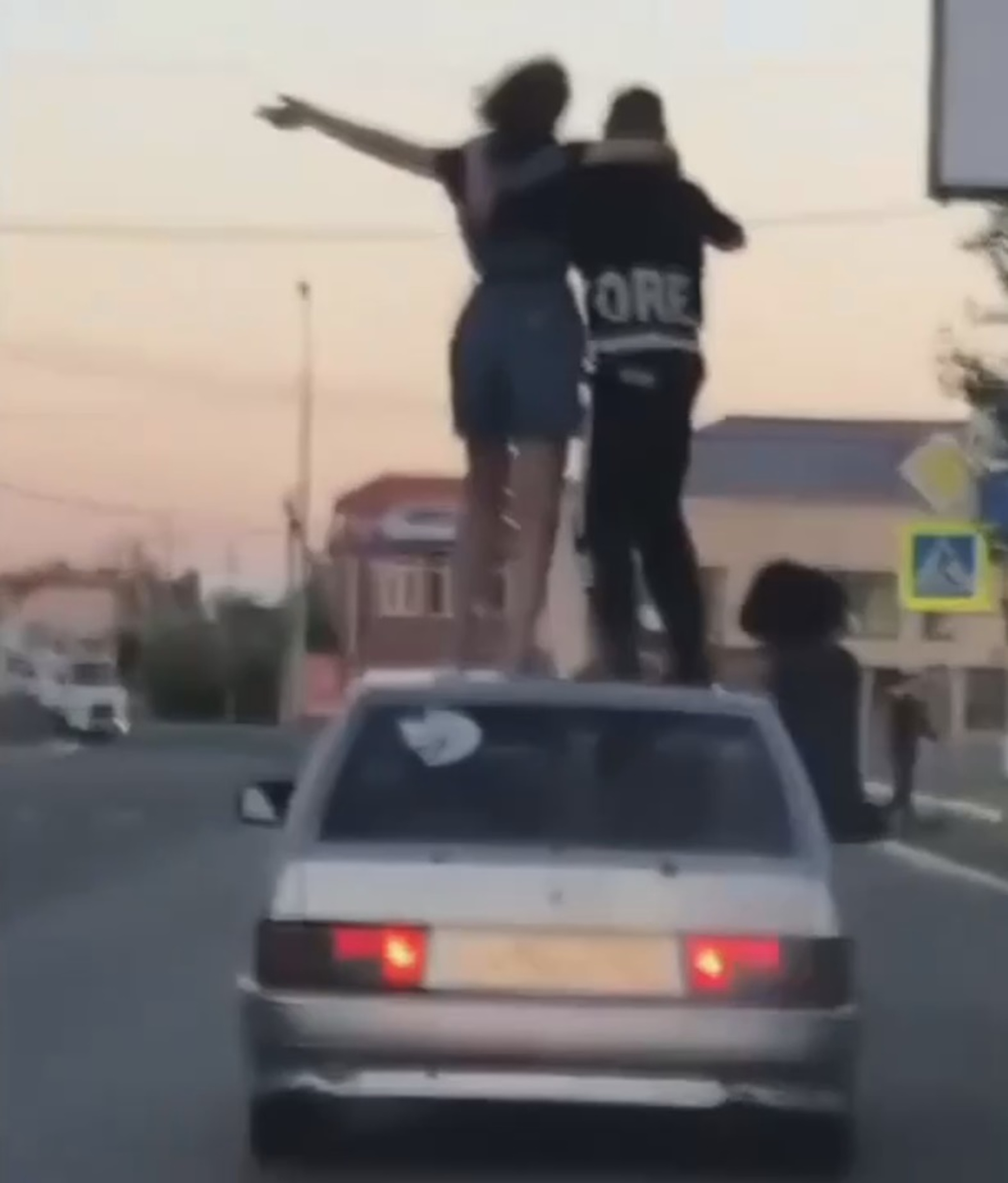 The driver then takes a left turn to park, and the pair on the roof lose their balance. The man manages to land on his feet but the woman is sent crashing to the tarmac, landing on the small of her back.
The man who fell with her managed to cushion her fall, and then helped her back to her feet as the clip ends.
Netizens were quick to ridicule the pair, with 'Svetlana Krokholeva' writing: "They are such idiots."
And 'Vladimir Sevastopolsky' wrote: "Hope she hit that coccyx good enough."
There have been no reports of injuries and it is unclear if the local authorities are investigating the incident.