Story By: Amanda Morales, Sub-Editor: Michael Leidig, Agency: Central European News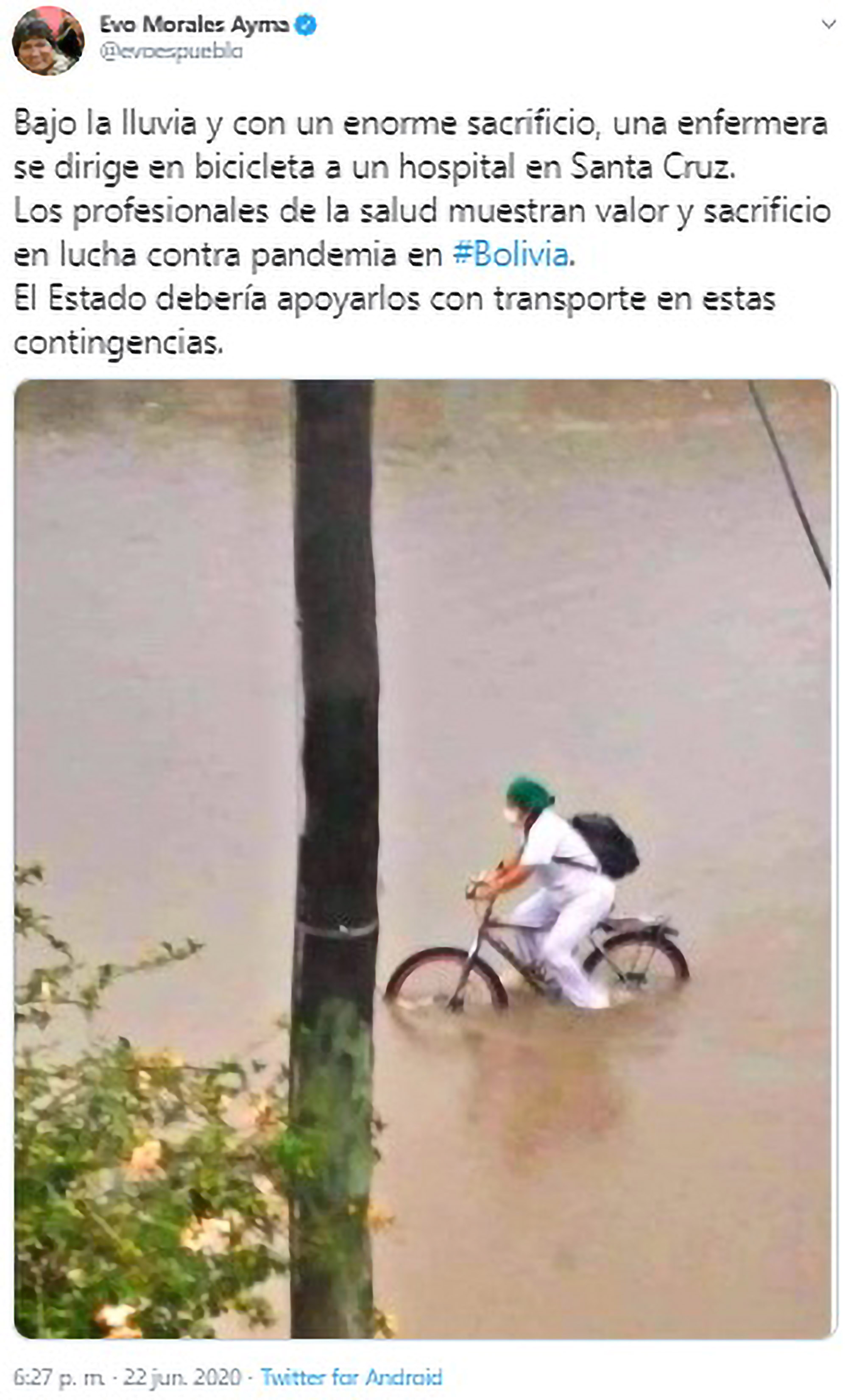 The photograph of a nurse in Bolivia cycling home from work in the midst of a dangerous flood has gone viral amid concerns about the conditions health workers face there.
The woman in the photo is Mary Luz Salazar, 28, a nursing assistant who works at the Vida y Esperanza Health Center in the Plan Tres Mil area of ​​Santa Cruz, Bolivia.
The shocking image spread quickly on June 22 through the networks and sparked reactions from many netizens online.
Former President Evo Morales shared the images on his Twitter account highlighting the "courage and sacrifice of health workers in the fight against the pandemic in Bolivia."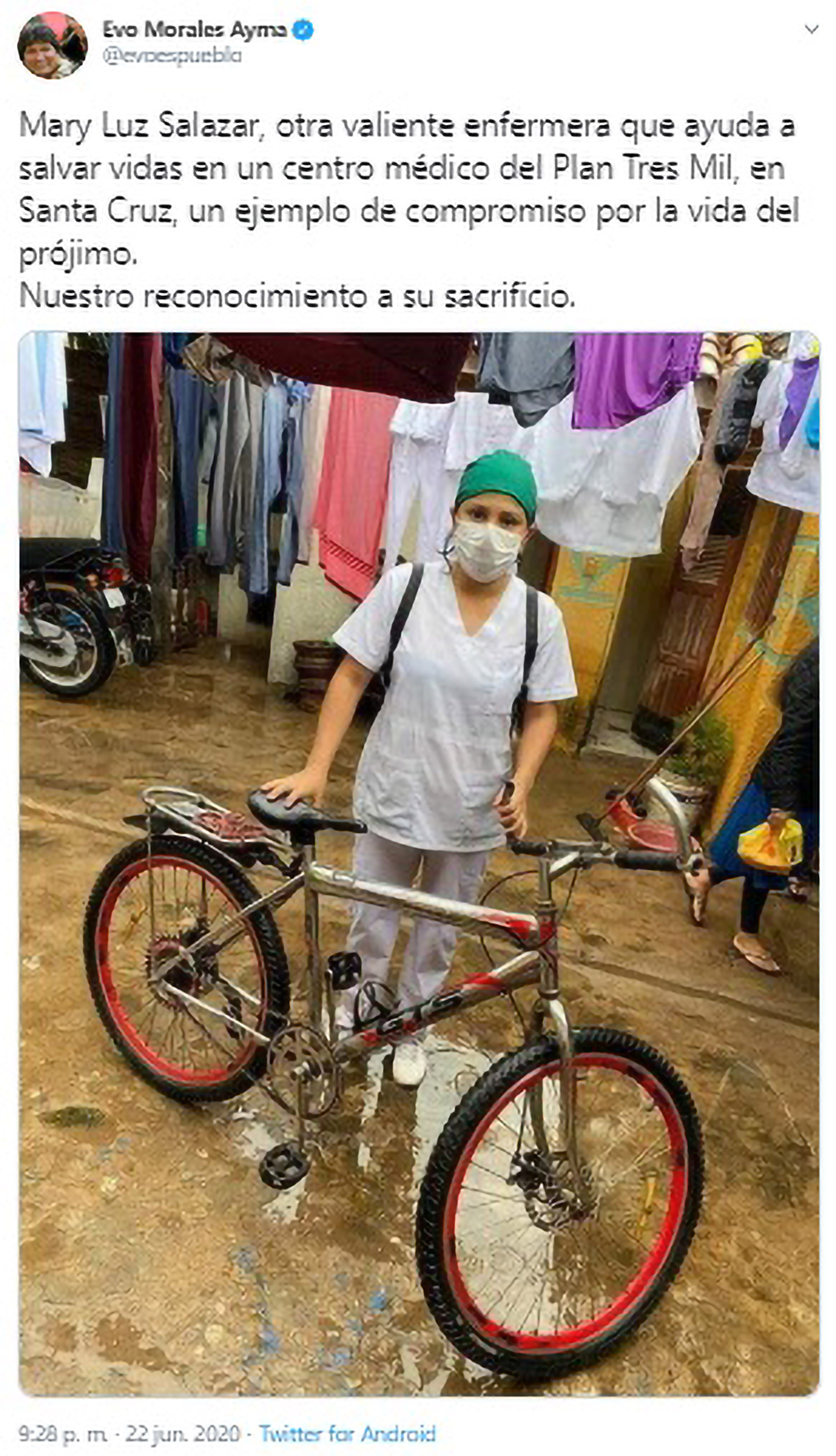 Well-known Bolivian journalist Tuffí Aré also shared the snap as a way to highlight the lack of financial resources available to those working in the Bolivian public health system.
In statements to local media, Mary Luz told of the hardship faced by many healthcare workers in the Latin American country.
She told local media: "We are about 13 nurses, two or three have a permanent contract", adding that the salary of a nursing assistant is just 3,900 BOB (451 GBP).
According to local media, the photograph was taken as the nurse returned home after working 36 of the previous 48 hours.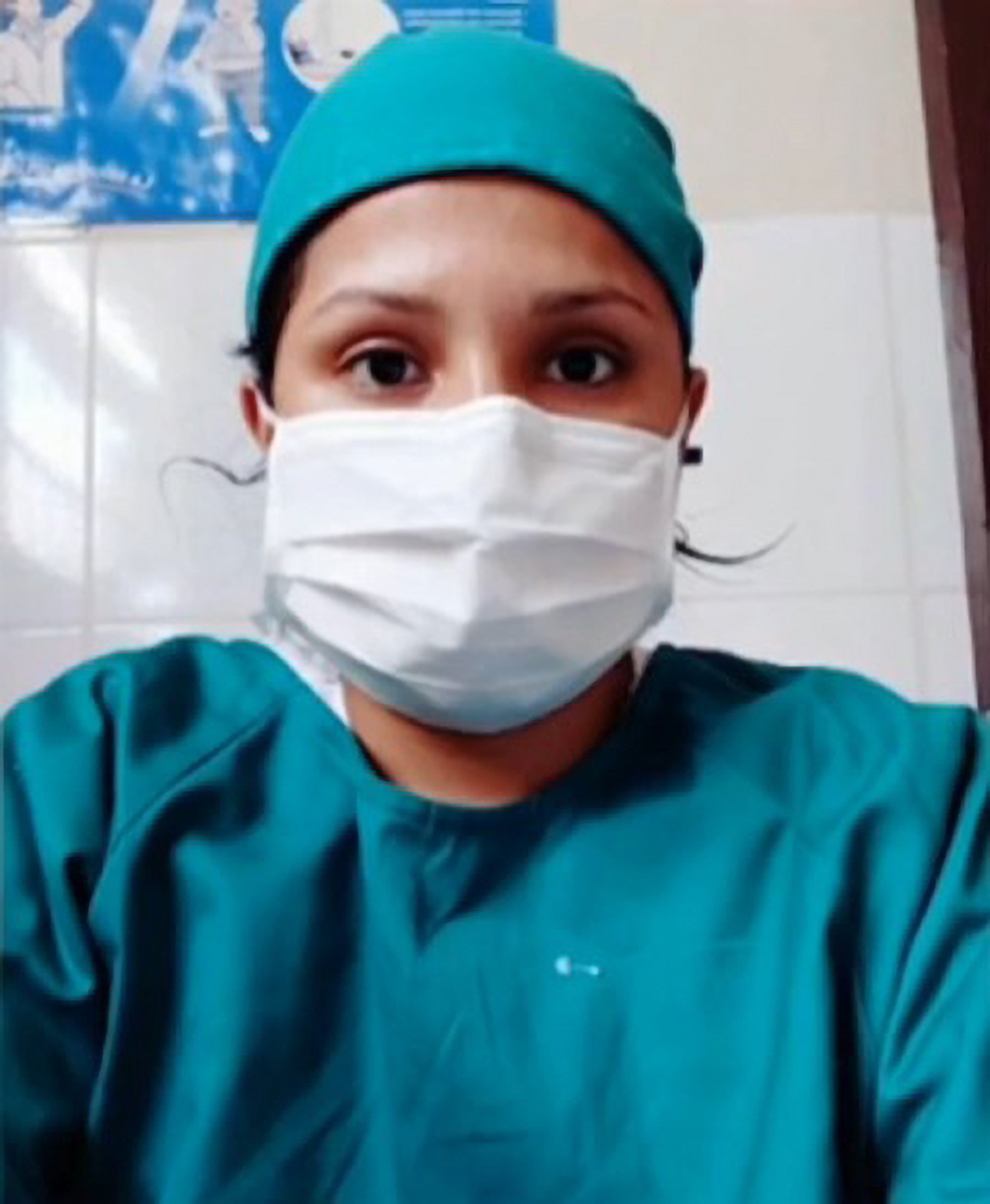 The nurse added: "There are more than 20 people living in my house, I am the only professional in my house, I am helping my whole family since there are no jobs and there is no transportation."
Following the reaction on social media, it has been reported that the nurse will now be offered a long term fixed contract at her job in order to give her some financial stability.
According to the latest figures from the Johns Hopkins University, Bolivia has registered 26,389 cases of COVID-19 with 846 related deaths and 6,300 cases of recovery.