Story By: Joseph Golder, Sub-Editor: Michel Leidig, Agency: Central European News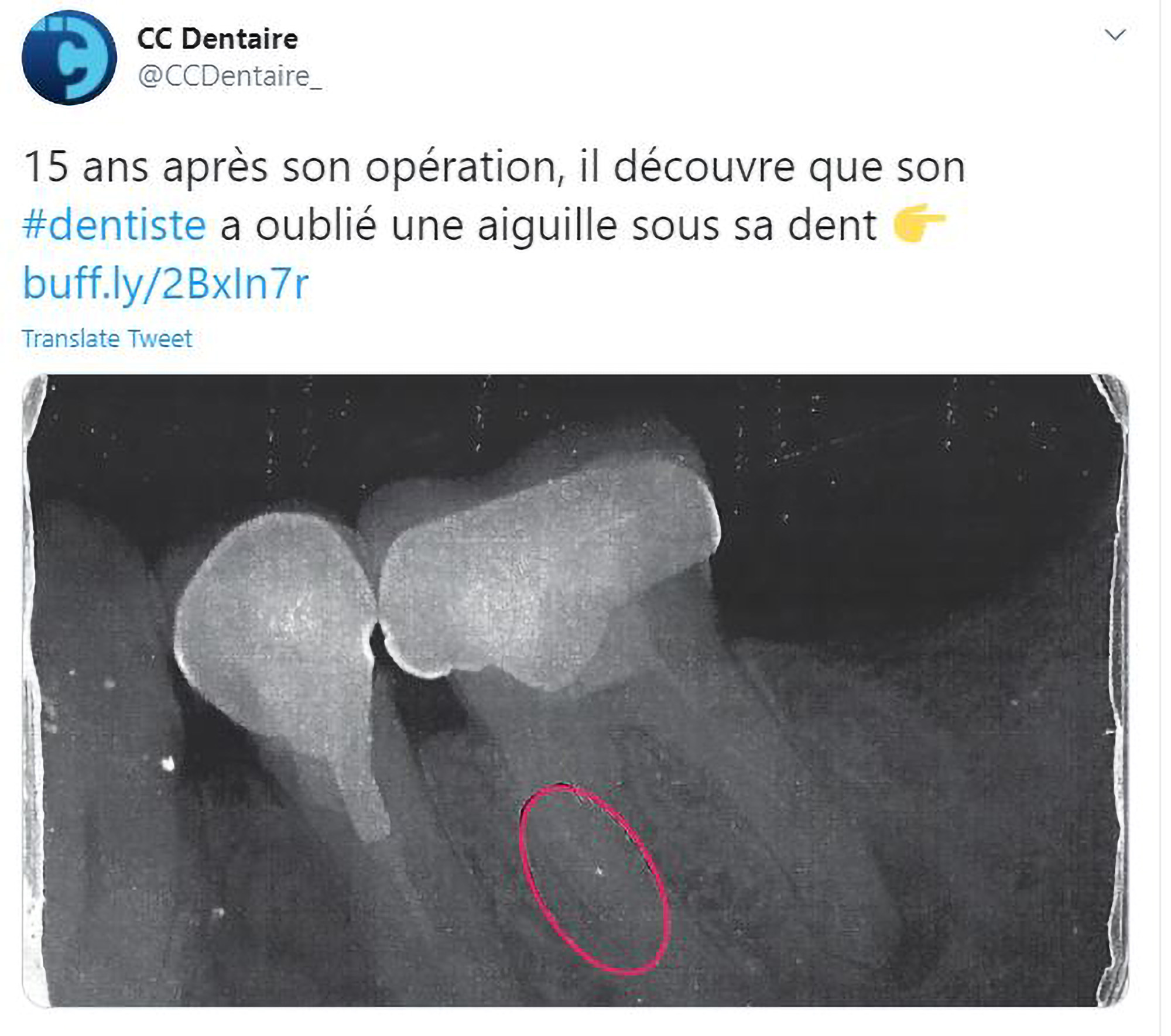 This image shows the needle that was found under a 63-year-old man's tooth 15 years after a dentist operated on him.
The man, who has not been named, lives in Saint-Julien-le-Montagnier, a small town in the Var department in the Provence-Alpes-Cote d'Azur region of south-eastern France and now he has to cough up 550 EUR (496 GBP) to have it removed.
But he cannot afford the operation because his pension is only 1,000 EUR (902 GBP) a month.
This needle had been forgotten by his former dentist in 2005 during a root canal op to have a crown put in.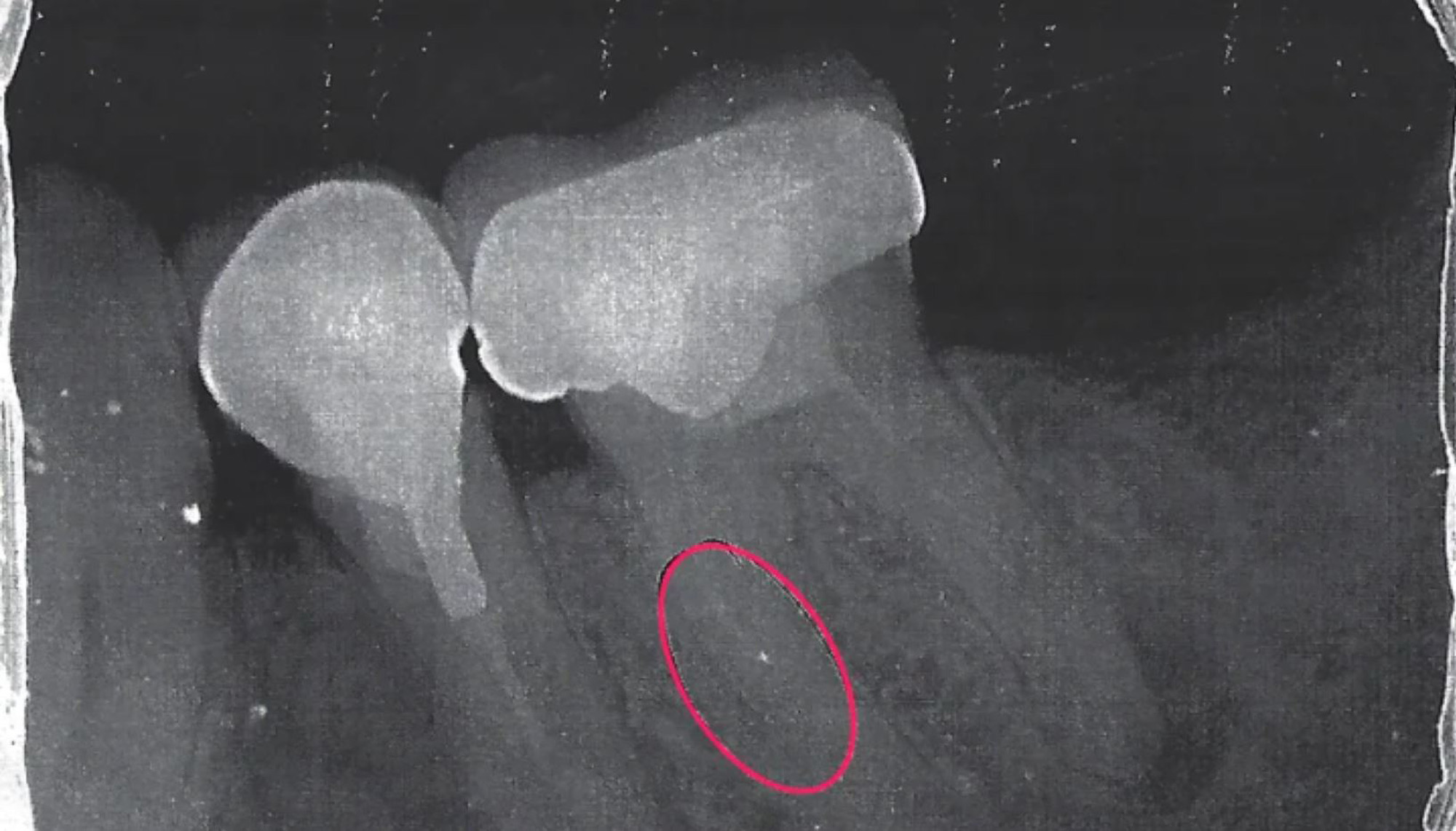 It was only very recently that the 63-year-old pensioner, who had been suffering from acute pain, went to a new specialist who did a scan of his jaw.
The expert is quoted in local media as saying: "We found a cyst under a root and under the other root, a tool, a very fine needle which is used to destroy the nerve during a root canal op."
To have it removed, he has to have an op that costs 757 EUR (683 GBP), of which 550 EUR are not covered by his healthcare.
The OAP is quoted in local media as saying: "With a small pension of 1,000 EUR per month, suddenly having 550 EUR going out, do you realise?! How do I buy food and feed my dog? I do not know what to do. And yet I have to have this tooth treated."
He tried, in vain, to contact his former dentist, who had already retired. Having no other choice, he has filed a complaint with the order of dental surgeons of the Var.