Story By: Alex Cope, Sub Editor: Joseph Golder, Agency: Newsflash
This is the moment a completely naked couple are stopped by cops in the streets of Barcelona and questioned for breaking lockdown.
The bizarre scene was recorded in the street of the El Raval area of the city of Barcelona in the northeastern Spanish region of Catalonia after the pair, who have not been named, were spotted breaking the coronavirus lockdown as they walked around naked.
They were stopped by the local police and in the video the woman can be seen holding the man's arm as the police officers talk to him.
The man then moves the woman away and speaks to one of the cops, whilst the other officer appears to tell the woman to keep her distance when she tries to step towards him after initially taking a step backwards.
Local media report the pair could not speak coherently to the offices so an ambulance was called as the cops believed they could be under the effects of drugs or alcohol.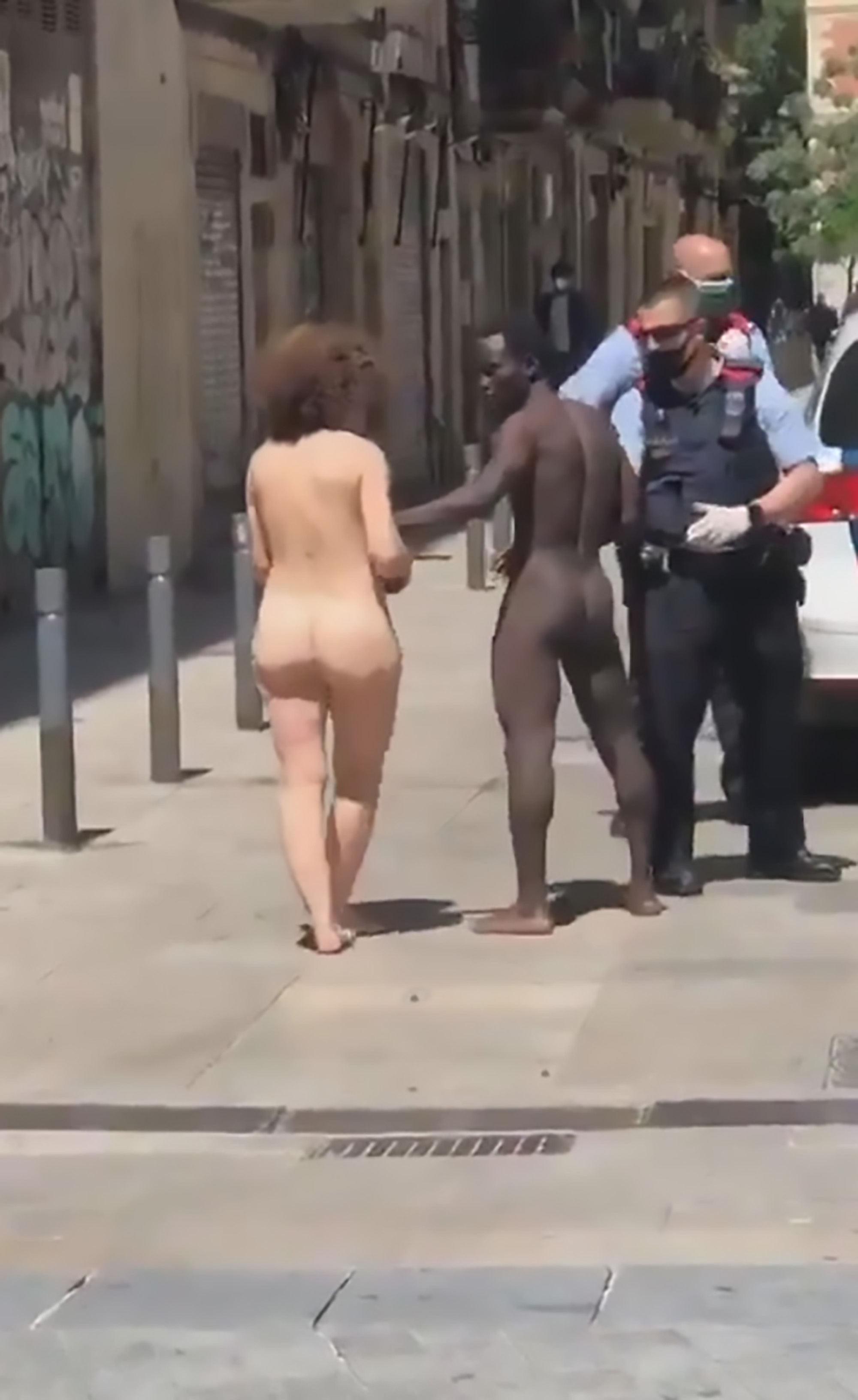 They were taken to a hospital where the woman said the man, who is 22 years old and of Cameroonian nationality according to reports, later said the man had tried to sexually assault her and had touched her inappropriately.
The man was arrested as the woman was taken to file a criminal complaint. It is unclear if the suspect has been charged.
Barcelona City Councillor Oscar Ramirez, of the conservative People's Party, said the incident showed "the problem of insecurity and anti-social behaviour is still present in Barcelona, ​​especially in the El Raval, Gothic and Barceloneta areas.
"We need to establish a Security Plan with the local police and the Urban Guard after the lockdown ends. Images like those in the video demonstrate the decline of the El Raval area."