Down Syndrome Son Reunited With Mum In COVID Ward
Story By: Jonathan Macias, Sub Editor: Joseph Golder, Agency: Newsflash
This is the moment a mother and her Down syndrome son who both tested positive for COVID-19 are reunited after they were first taken to different hospitals in Madrid.
Concepcion Ochoa was reportedly admitted to the Hospital Gregorio Maranon in the central Spanish capital Madrid on 3rd March with severe pneumonia caused by COVID-19.
Her son with Down syndrome, Pedro Pablo, was being looked after by his older brother Elia when he got a high fever and his condition started to worsen.
Pedro was taken to the Hospital Universitario de la Princesa in Madrid's Lista neighbourhood.
According to local media, when the hospitals learned that the mother and son were being treated separately, they worked together to reunite them in the same centre.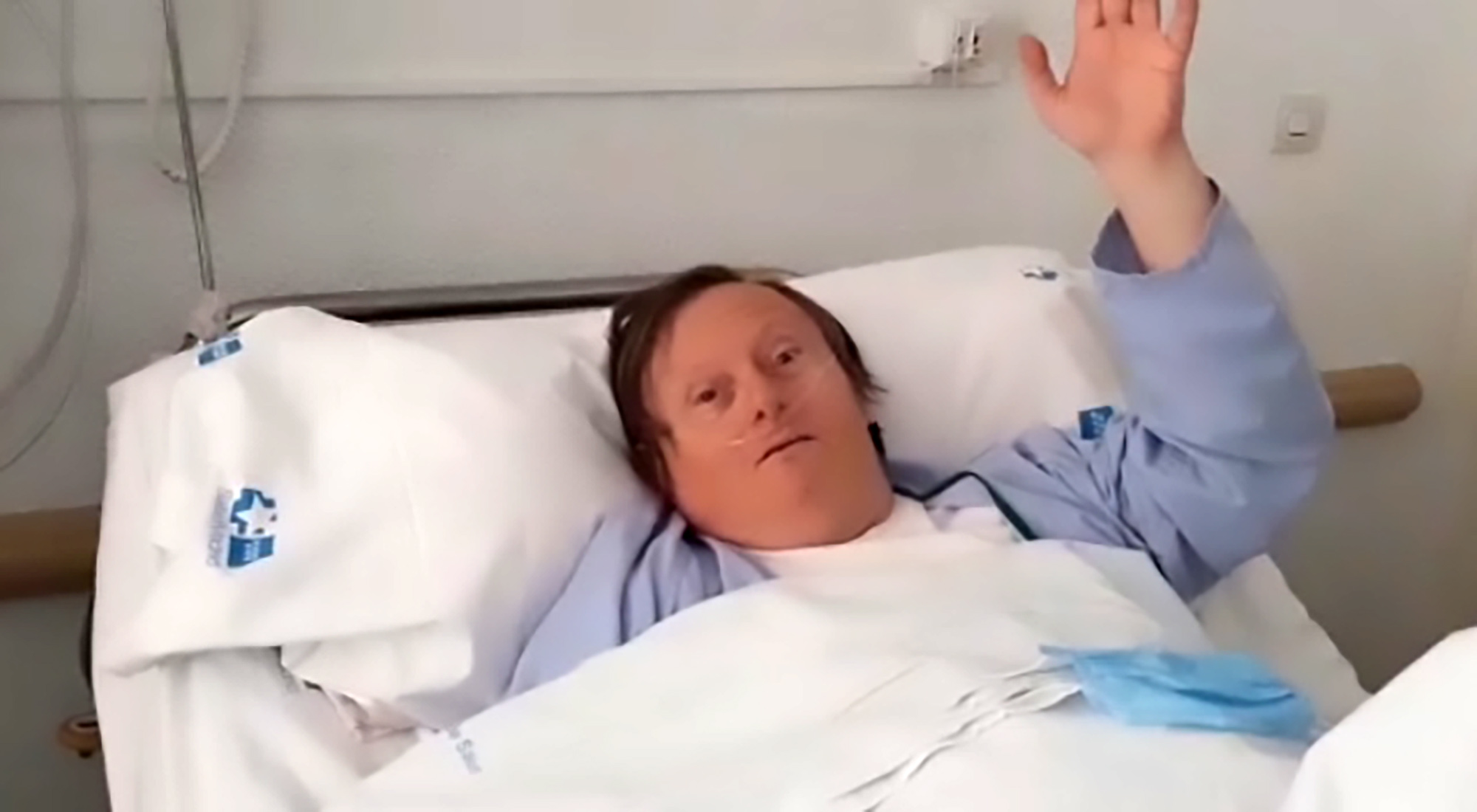 Concepcion and Pedro are now being treated in the same room at the Hospital Gregorio Maranon.
The mother said: "They recommended bringing him here so that he could be with me and be calmer, and that is what happened. We are very happy."
Lorena, Pablo's nurse at the Hospital Gregorio Maranon, said: "He is much better since being with his mum, calmer and happier."
A spokeswoman from the Hospital Gregorio Marnon has told Newsflash that Their COVID-19 treatment is ongoing at the centre.