Story By:  Gheorghi Caraseni, Sub Editor:  Joseph Golder,  Agency: Central European News
This is the moment Russian tanks and armoured vehicles cut up the surface of a city street because they did not put rubber treads on their tracks.
The destruction took place in the western Russian capital Moscow on 17th June during a rehearsal for the country's Victory Day parade that was postponed on 9th May due to the COVID-19 pandemic.
The rescheduled celebrations for Victory Day, a holiday that commemorates the surrender of Nazi Germany in 1945, take place today (24th June).
In the video, numerous tanks and armoured vehicles are seen rolling through the city streets.
One tank passes the camera and appears to have left road damage in its wake.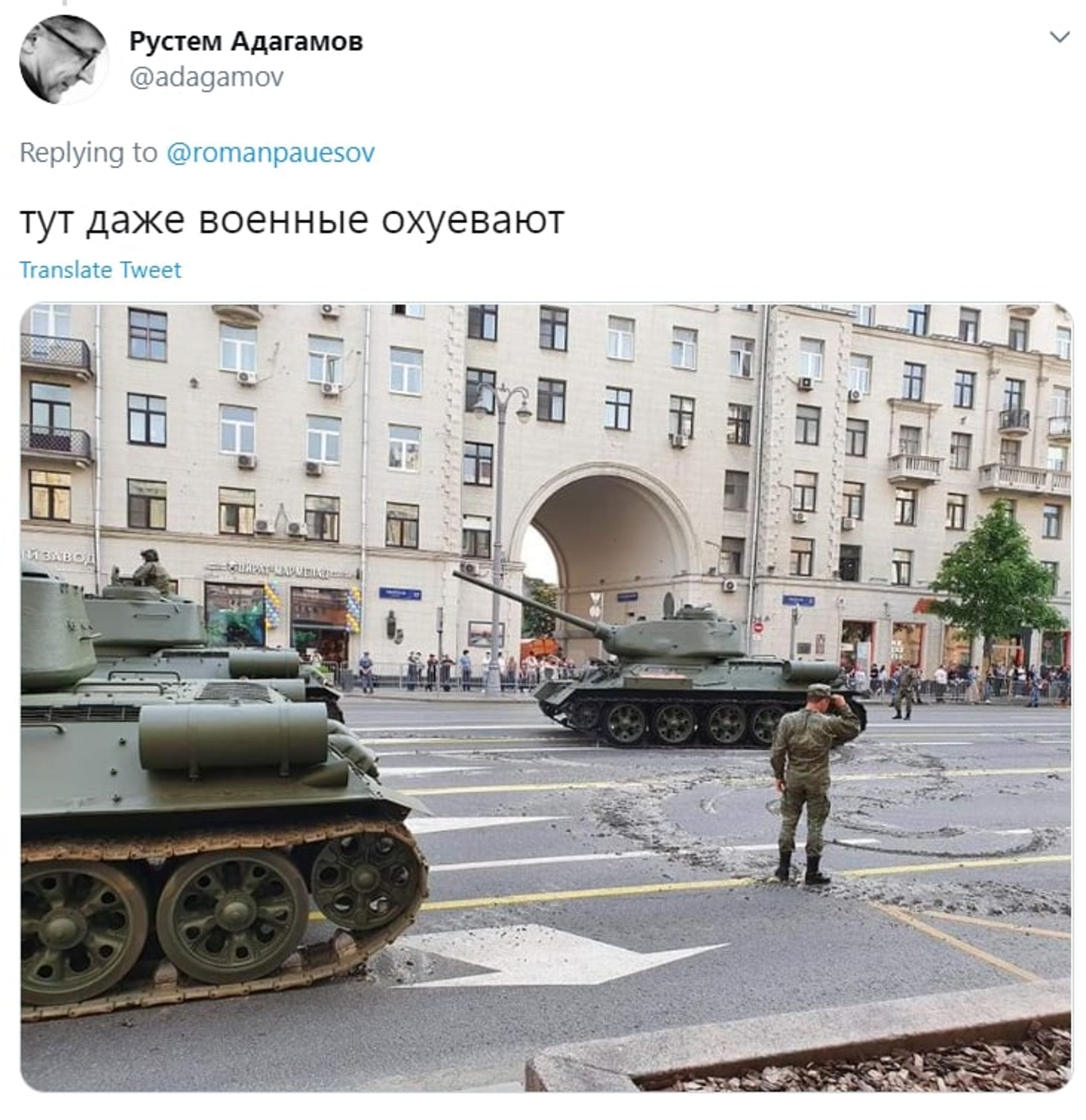 At the end of the video, after dozens more armoured vehicles had rolled over the road, the mangled surface appears like a battleground.
According to local media, the military vehicles should have been fitted with rubber treads for the rehearsal.
It is unclear how the apparent oversight happened and the Russian MoD has yet to comment on the matter.
Netizen 'Alexander Black' commented: "Idiots! Motorists have to use these streets after the rehearsal is finished!"
'Vas 1' said: "The area looked like a warzone after these guys finished!"