Putins Celeb Goddaughter Says Shes Attacked At Convent
This is the moment Vladimir Putin's goddaughter Ksenia Sobchak confronts a controversial Russian priest who denies COVID-19 exists before claiming that she and members of her camera crew were assaulted.
The incident was filmed at the Sredneuralsk convent in the central Russian region of Sverdlovsk Oblast that had reportedly been overtaken by Russian Orthodox Priest Father Sergei Romanov.
According to local media, the priest was banned from giving public services after denying that COVID-19 is real and that lockdown measures were just a way of keeping people in 'Satan's digital camp'.
After the priest took control of the convent with his Cossack supporters, Sobchak, 38, visited the scene with a camera crew to find out more, according to reports.
As well as being a well-known Russian public figure, she is also a TV anchor, journalist, socialite and actress. It is unclear for which of her roles or which TV program she had decided to film at the church.
The footage shows the moment Sobchak argues with convent workers and members of the priest's entourage while trying to enter the main building.
At one point, one of her colleagues appears to be restrained on the ground by one man and he tells Sobchak "they took my camera".
Meanwhile, convent defenders tell the group: "Be gone! Walk away with God."
Following the incident, Sobchak claimed that the camera belonging to reporter Sergei Erzhenkov, 33, who was seen being restrained in the clip, was returned at the end of the confrontation, however, all the footage had been deleted.
Meanwhile, Sobchak said that she suffered a broken nose while Erzhenkov broke his hand in the incident, according to reports.
She said that she plans to take action against the priest and his team.
It is unclear whether the local authorities are investigating the claims.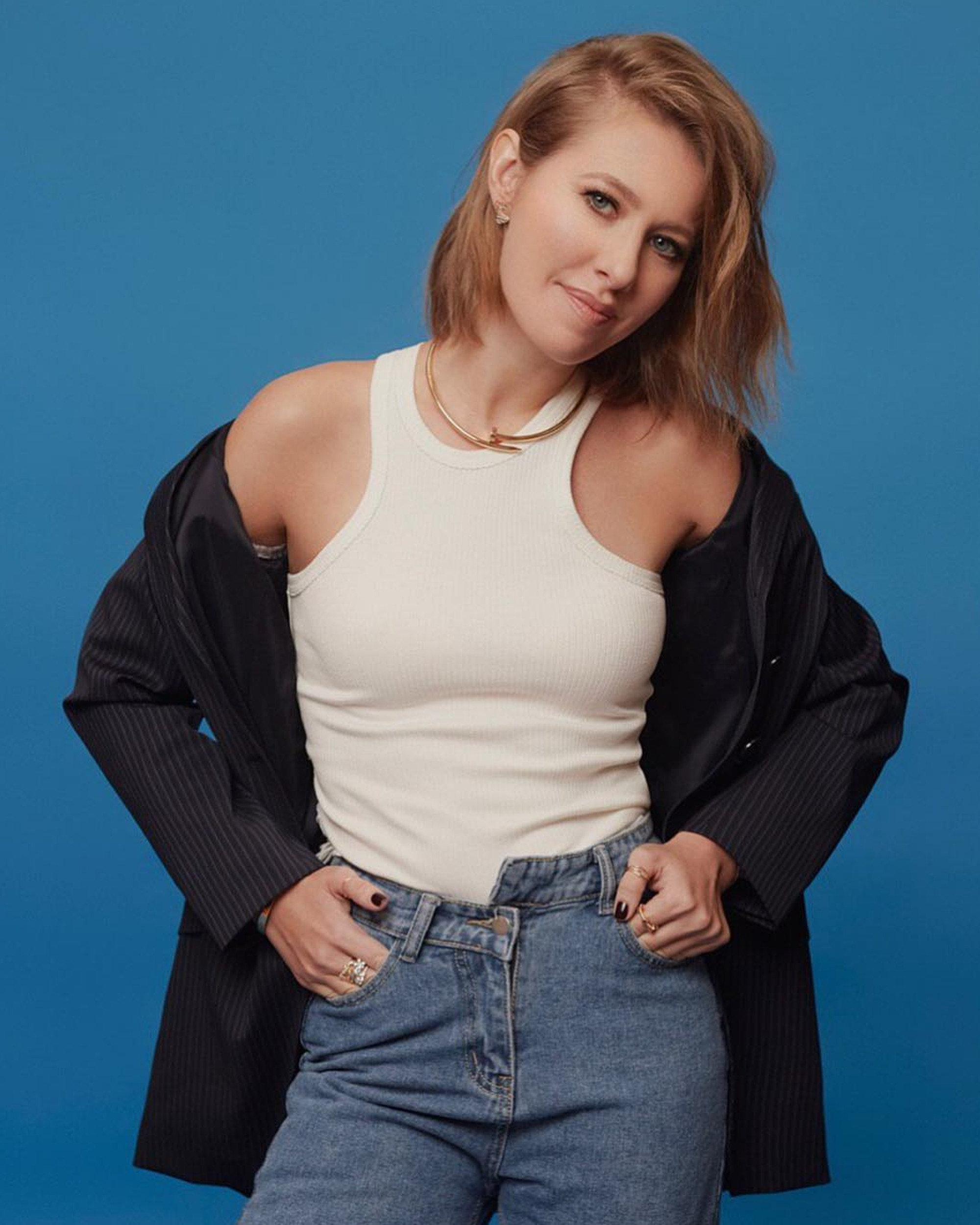 Sobchak has a connection with the Russian president through her father Anatoly Sobchak, who was the mentor and teacher of both former Russian Prime Minister Dmitry Medvedev and Vladimir Putin.
Anatoly was the first democratically elected Mayor of St Petersburg, where Putin was born, and was also a professor of law when he first met and became friends with Putin.
His daughter Kseniya used her famous connections to become a media celebrity, presenting the country's longest-running TV series Dom-2 before she decided to launch a political career.
Her prominence among the country's opposition even led to her attending the National Prayer Breakfast with President Donald Trump in Washington last year, together with other Russian politicians.