Story By: Jonathan Macias, Sub Editor: Michael Leidig, Agency: Newsflash
This is the moment an eight-year-old boy with cancer has his dream of going swimming in the sea for the first time come true.
The footage shows youngster Emmanuel going swimming at the seaside in the town of Nicocli in the Antioquia Department in northern Colombia.
The boy can be seen being helped by his caring mother Diana Cristina Garcia and the director of the Reina Madre Foundation cancer organisation Edgar Alfonso Sanchez as he goes into the sea to swim, and he then enjoys a dip with the help of an inflatable life ring.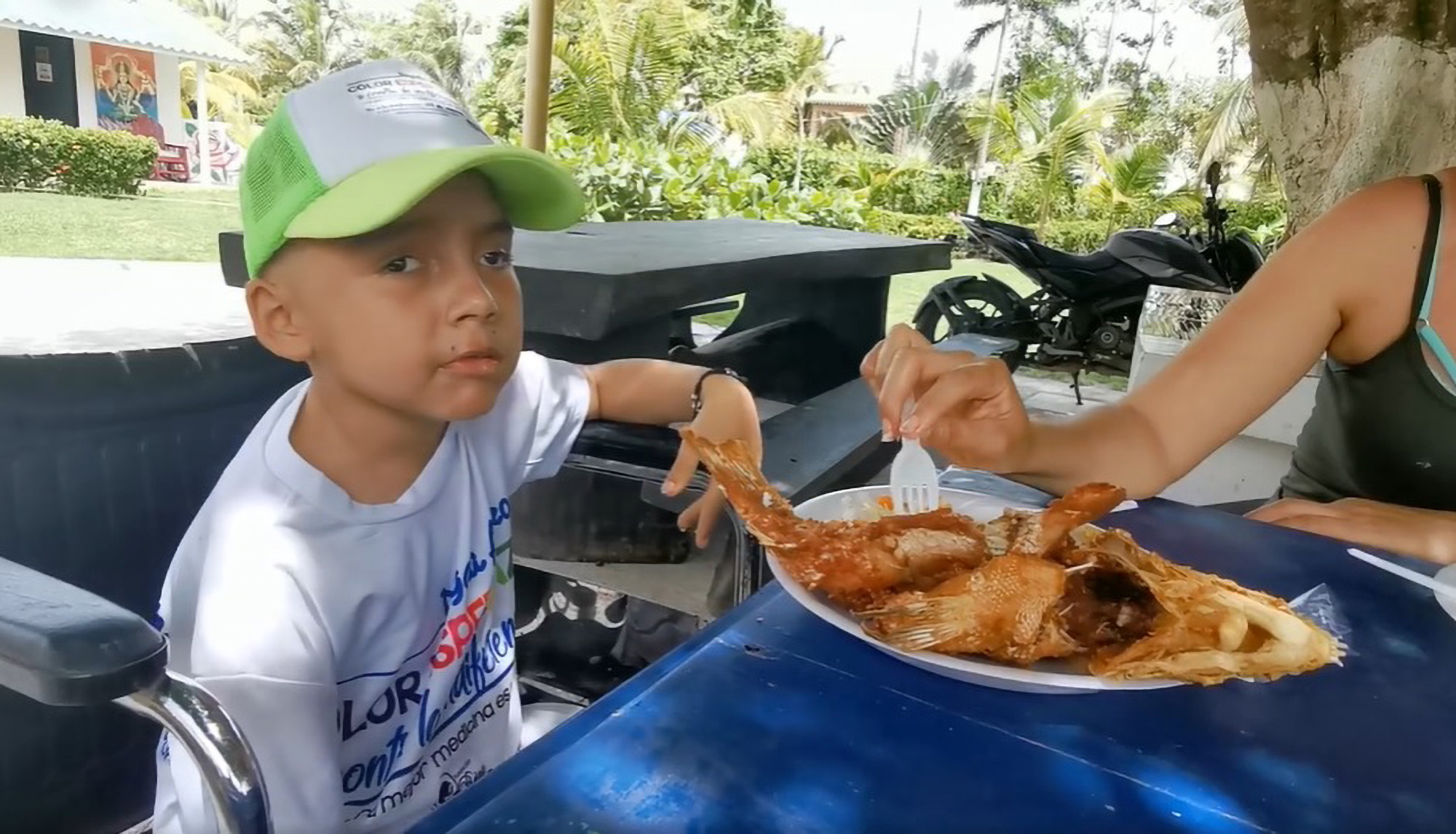 Alfonso Sanchez is then seen recording the youngster while he sits on the seashore after making a drawing in the sand.
According to Colombian news programme 'Noticias Caracol', Emmanuel's mother had revealed her son's dream of a trip to the seaside, and she was then offered help by the Reina Madre foundation and local hotels who supported the project.
Garcia told local media: "Because of everything he has suffered I have decided to fulfil his dream, his dream of coming to see the sea. He wanted to go there, make a sandcastle, and swim."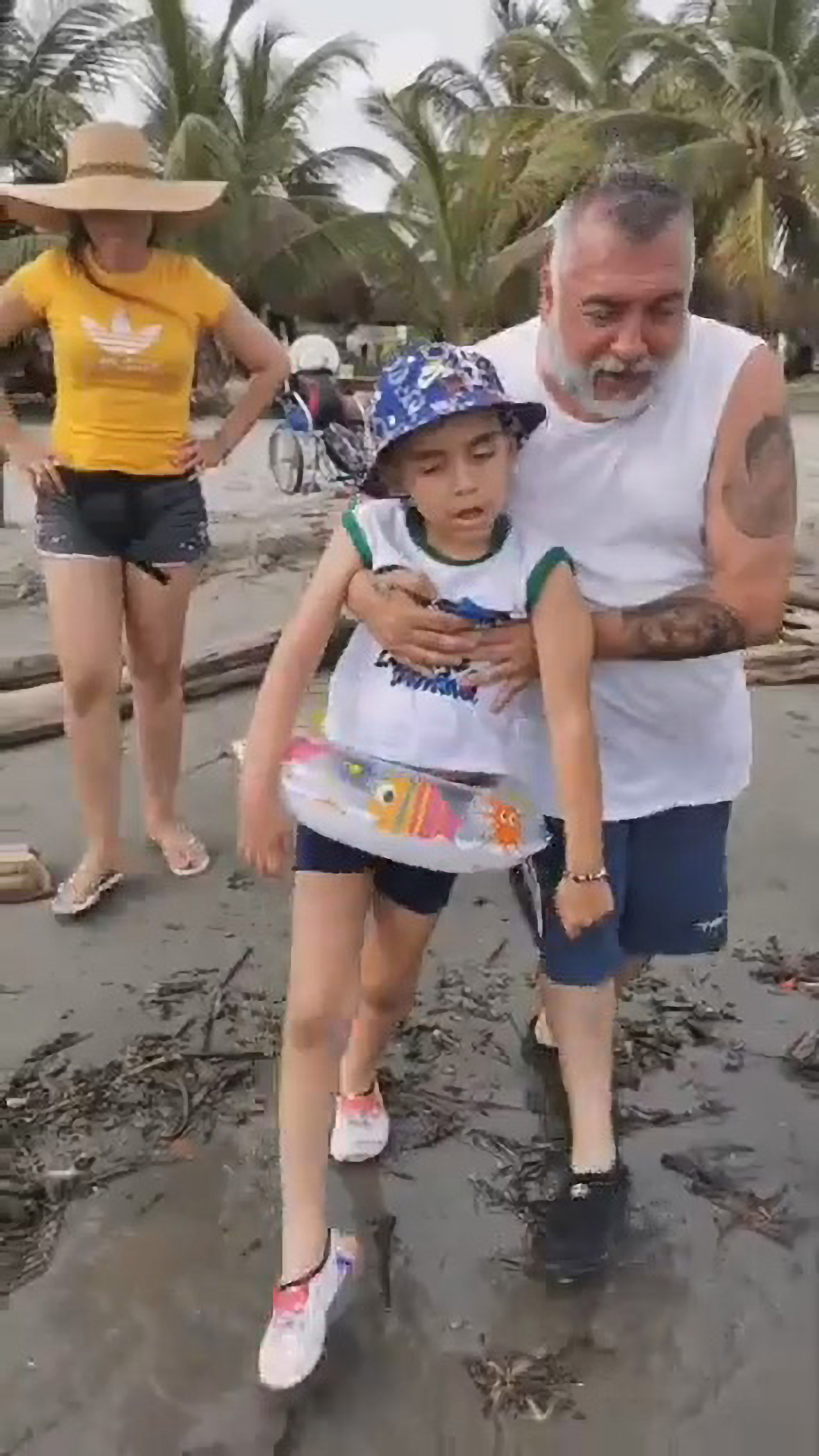 Emmanuel reportedly has brainstem glioma which is a kind of cancer that starts in the brain or spinal cord tissue, and typically spreads throughout the nervous system.
Reports state that 75 percent of brainstem glioma cases are diagnosed in children.
Foundation director Sanchez told Newsflash: "Clinically, there is little that can be done in his case, but I believe in miracles.
"The trip was the best form of treatment that he could have received, a change in his life for six days."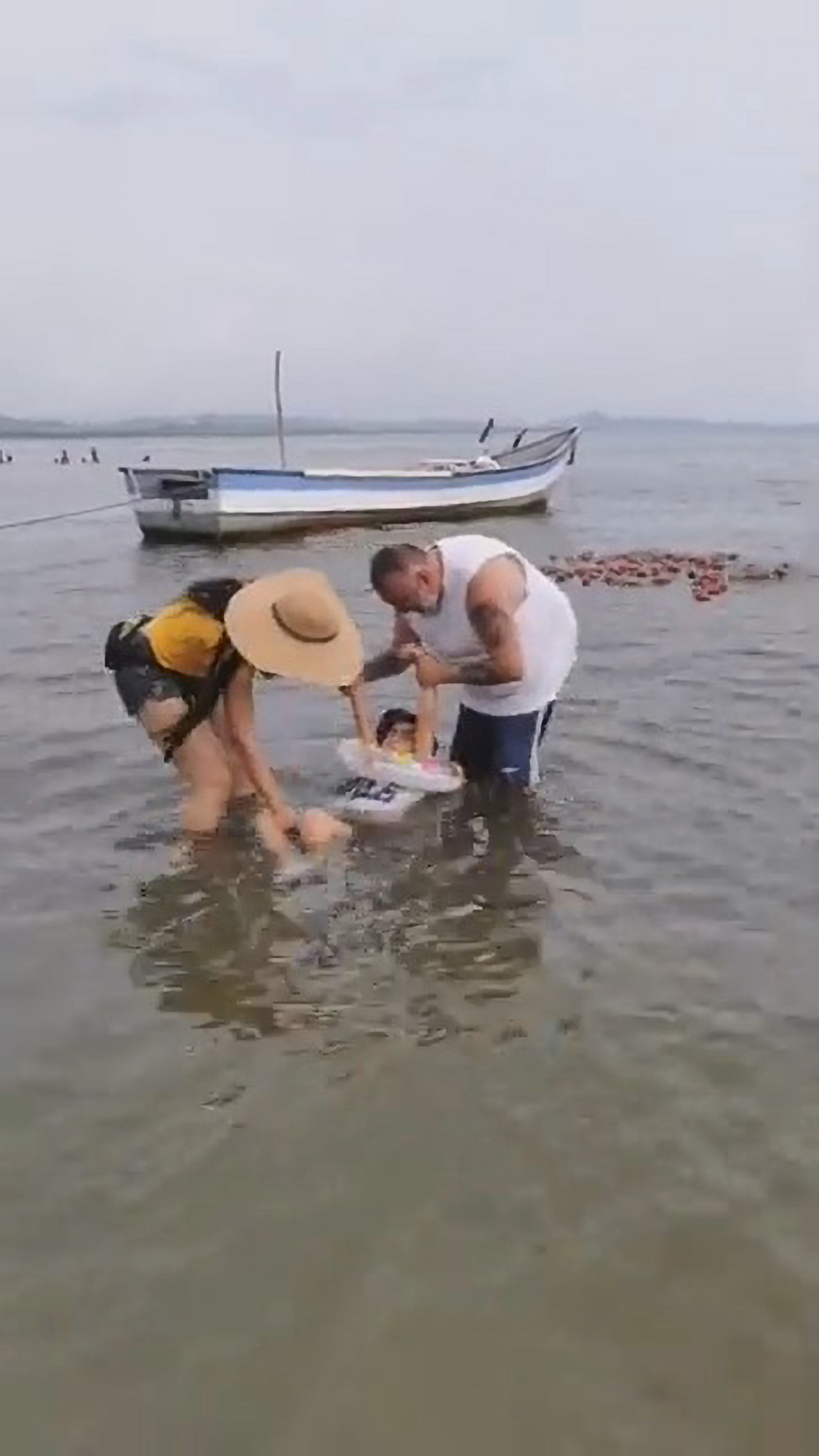 The trip was also supervised by the Necocli Police who made sure the family followed all the safety restrictions dictated by local authorities for the COVID-19 pandemic.
Captain Jonathan Aguilera of the Necocli Police said: "It is a pleasure to give a hand to our friend Emmanuel, and to welcome him here."