Moment Priest Lowered From Tower After Bell Smashes Knee
Story By: Gheorghi Caraseni, Sub Editor: Michael Leidig, Agency: Newsflash
This is the moment a rescuer abseils down a church tower with a priest in a stretcher after a huge swinging bell smashed his kneecap.
The incident was filmed at the Church of the Resurrection in the village of Levashovo in the district of Nekrasovsky in the western Russian region of Yaroslavl Oblast.
According to the fire and rescue services, the priest broke his patella, otherwise known as the kneecap, when it was hit by a bell in the church tower, and it was not possible for him to climb back down the ladder safely or for him to be taken down by the fire service using the ladder.
A fire brigade spokesperson told Rambler news site: "On duty personnel on the fourth shift, led by search and rescue chief Sergey Savatenkov, went to the scene to assist the injured person at a height.
"Rescuers at the scene provided first aid and placed the priest on a stretcher. Using climbing equipment, we lowered him down from the bell tower."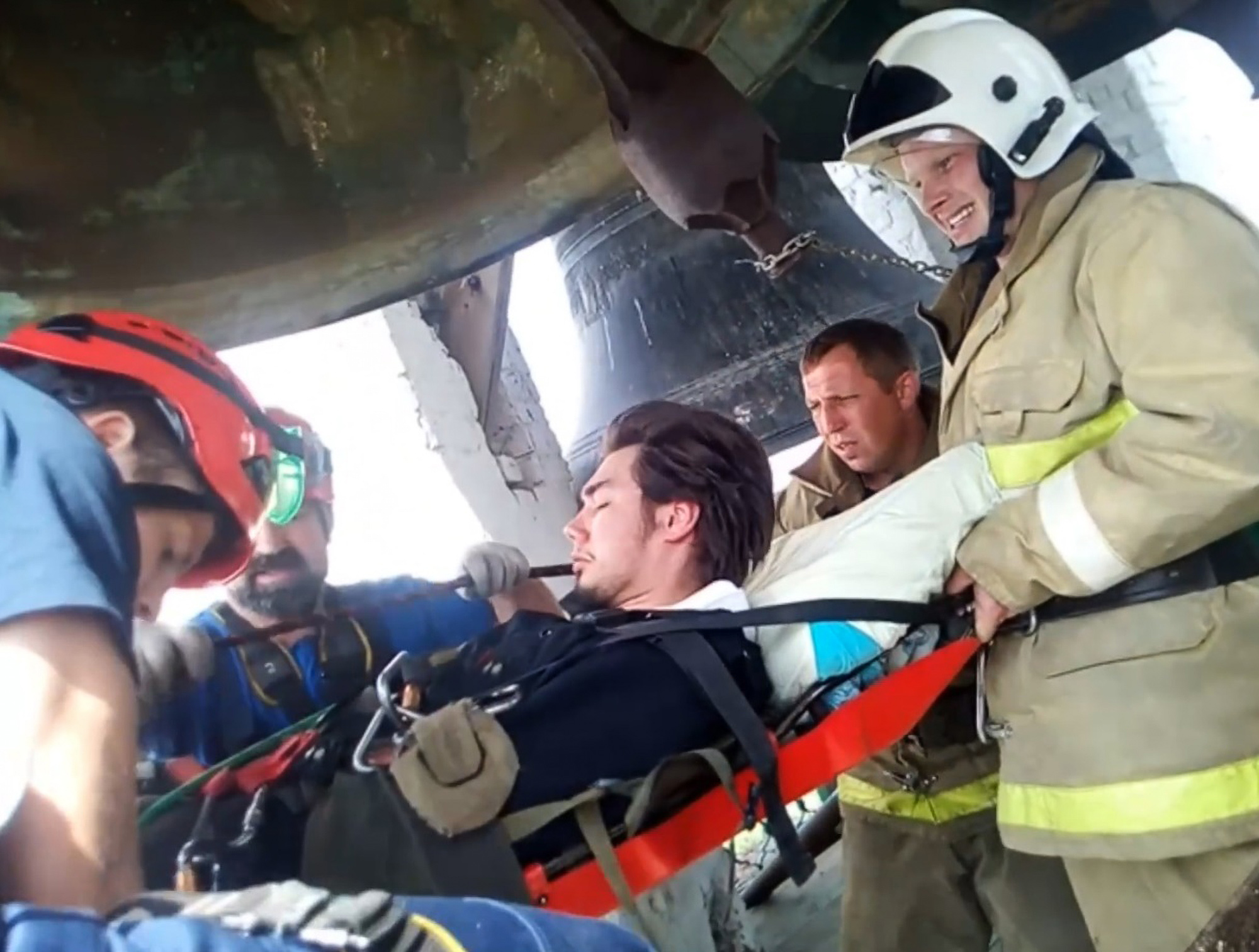 According to the fire brigade, the priest was lowered to a waiting ambulance from a height of 26 metres (85 feet).
He was taken to hospital where doctors diagnosed him with a broken patella.
In the footage of the rescue, the injured priest is seen lying in a stretcher as rescuers prepare the climbing equipment to lower him down from the tower.
While supported by harnesses, one rescuer abseils down the side of the bell tower while keeping the patient's stretcher steady.