Moment Man Proposes To Gf Days Before Her Cancer Death
Story By: Maja Mishevksa, Sub Editor: Marija Stojkoska, Agency: Newsflash
This is the heartbreaking moment a 32-year-old man proposes to his girlfriend at her hospital bed just two days before she died of breast cancer.
Boyfriend Edoardo Parisi, 32, made the touching proposal to his girlfriend, Chiara Giuntoli, 35, at the Cisanello Hospital in the city of Pisa in the Tuscany region of central Italy in a video which has gone viral with over 1.8 million views online.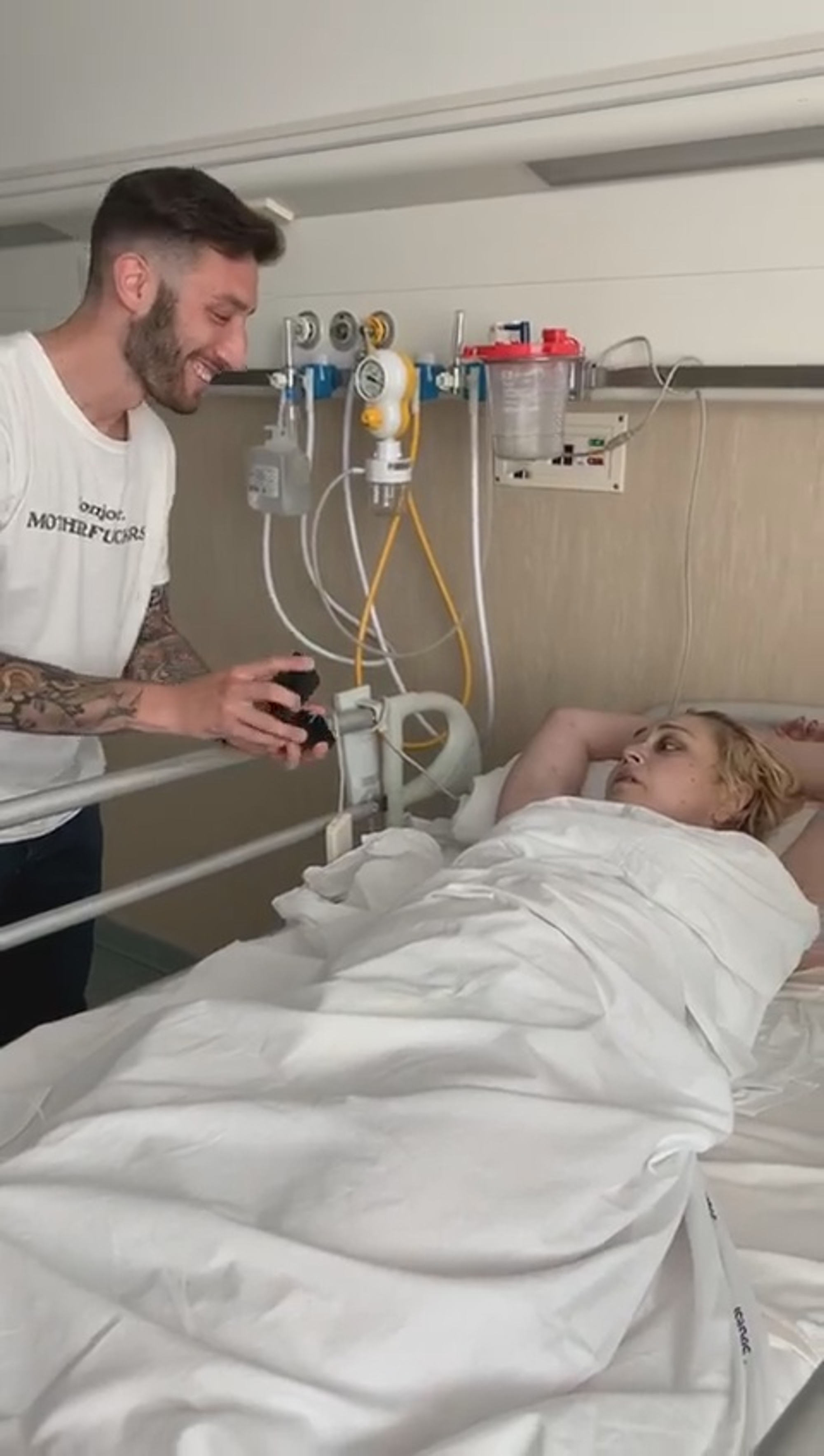 In the video, Edoardo can be seen walking into his girlfriend's hospital room, telling her: "I have meant to tell you for long, but I have been delaying and delaying…"
He then pulls out a small blue box from his pocket with a ring inside, takes off his face mask and with a smile asks "will you marry me?".
His girlfriend looks shocked, says 'yes' and gives her new fiancee a kiss.
She puts the ring on with a smile before warmly embracing Edoardo.
Local media report Chiara sadly died just two days after the proposal at the age of 35 from breast cancer, which she had been suffering from for two years.
Edoardo wrote alongside the video: "This is your happy moment, actually our happy moment. How could you be happy in this situation? You were, the video shows it. You told me 'sorry, I do not have strength enough to be happier than this', but in this ocean of sadness, this video is evidence of what I have always thought. True love always wins."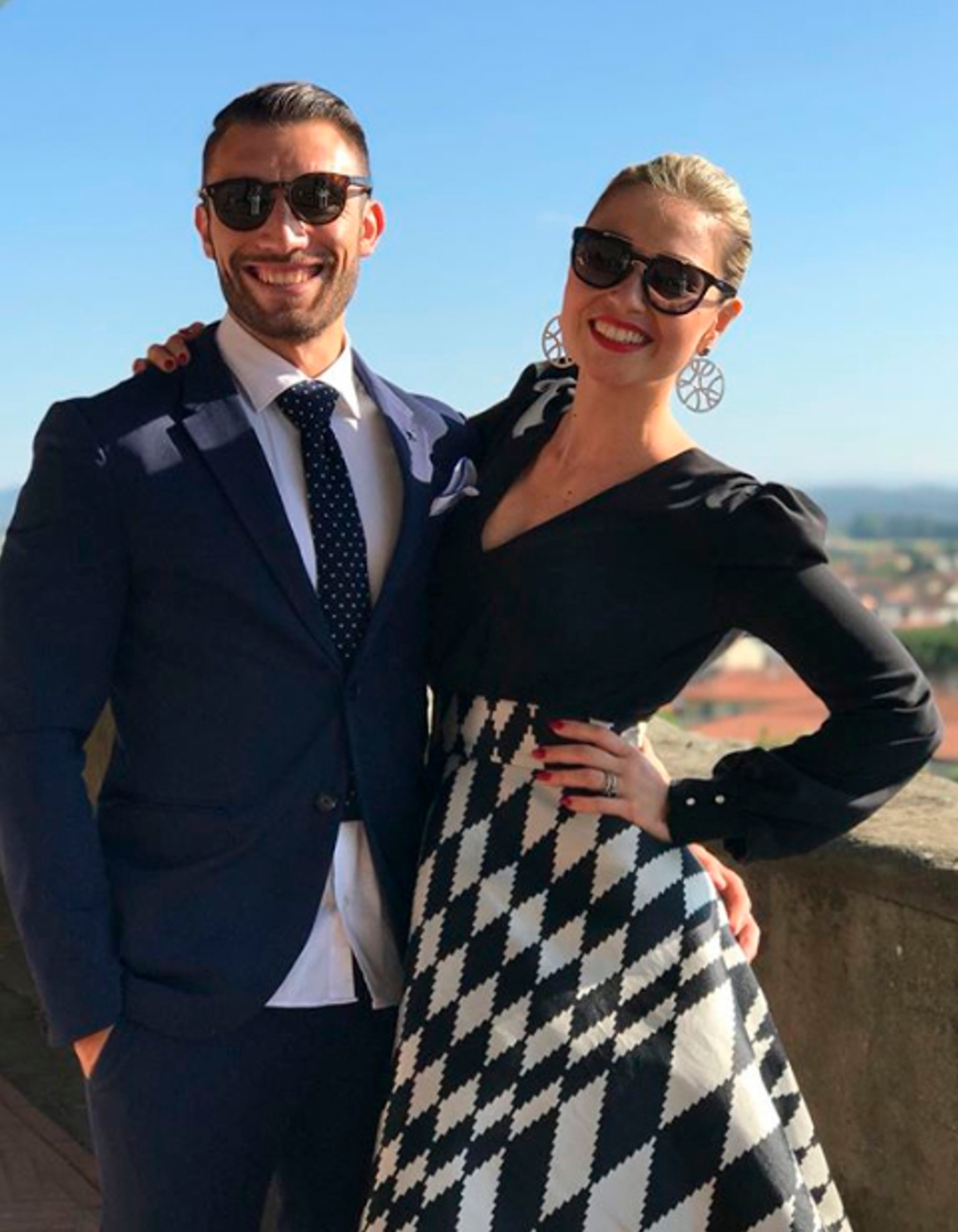 The couple had been together for five years and Edoardo wrote: "Today I woke up. I slept after not sure how many days. I had breakfast, alone, I cried, in secret, in the shower, as I did at home, because otherwise you would have got angry.
"I thought that during your disease you had never been sad. Not because you did not understand the situation, but because you knew that your sadness would affect me. And you always smiled, fought and shone.
"Now I know that if love is true love, nothing can separate two people meant to be together. I love you".
Local media report the couple's love story first made headlines when Edoardo organised a football match to help raise funds for breast cancer research.