Neighbours Save Woman Perched On 8-Storey Roof
Story By: Jonathan Macias, Sub Editor: Joseph Golder, Agency: Newsflash
This is the heart-stopping moment a group of neighbours rescue a young woman perched on the roof of an eight-storey block of flats in her undies.
The unnamed woman was rescued from the roof of the eight-storey apartment building in the city of Oviedo in the northern Spanish region of Asturias.
In the footage, a man is seen holding onto the woman's hands from the window of a roof loft as she precariously dangles on a sloped gradient high above the ground.
Other concerned neighbours are seen on the sloped roof and upper terrace as a second man arrives at the window and takes the woman's hand.
Several neighbours are heard saying "Come on, do not throw yourself off. Bring yourself up."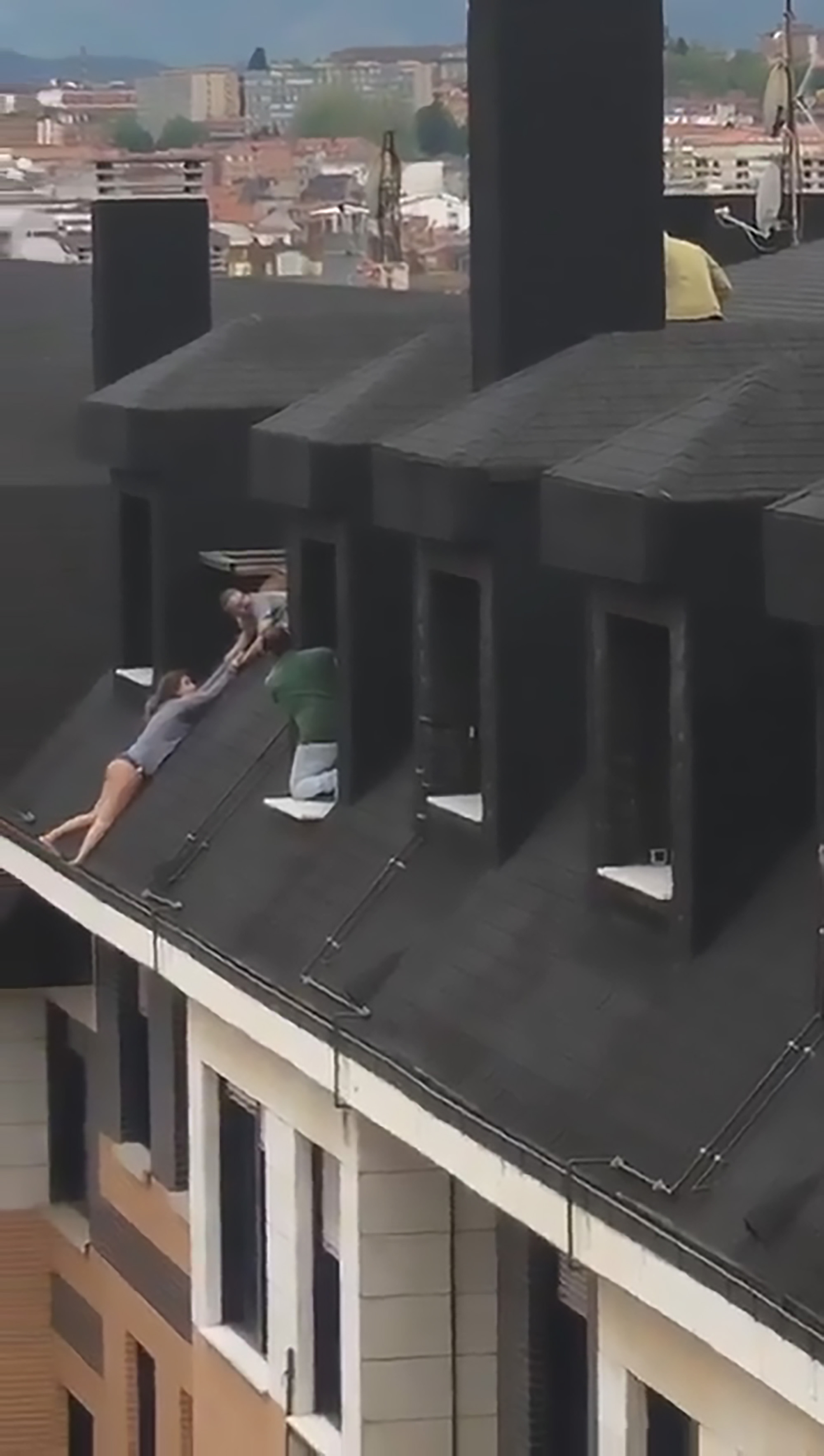 Both men slowly pull the woman up to the woman before dragging her inside the flat by her waist and legs as a crowd of onlookers applaud from their balconies.
According to local media, the police went to the scene after receiving a call at 7pm.
Her boyfriend reportedly witnessed the incident from another apartment.
The woman received medical assistance once she was back inside her home.
The police have launched an investigation to clarify why the woman was on the roof and if she was trying to trying to kill herself.
The probe is ongoing.