Bus Driver Cheers Up Passengers With Smiling Face Mask
Story By: Lee Bullen,Sub Editor: Joseph Golder,Agency: Central European News
This is the moment a cheery bus driver in Singapore greets passengers with a smiling face mask.
The video was shared on Facebook by the group 'All Singapore Stuff' where it has been viewed over 71,000 times and was shared by nearly 1,000 netizens.
The video was accompanied with the message: "Kudos to this bus captain who brings a smile wherever he goes!"
In the footage, a passenger approaches the driver's cab and asks him in Mandarin: "Where did you buy this mask?"
The driver, sporting a smiling buckteeth face mask, answers that he bought it in Taiwan.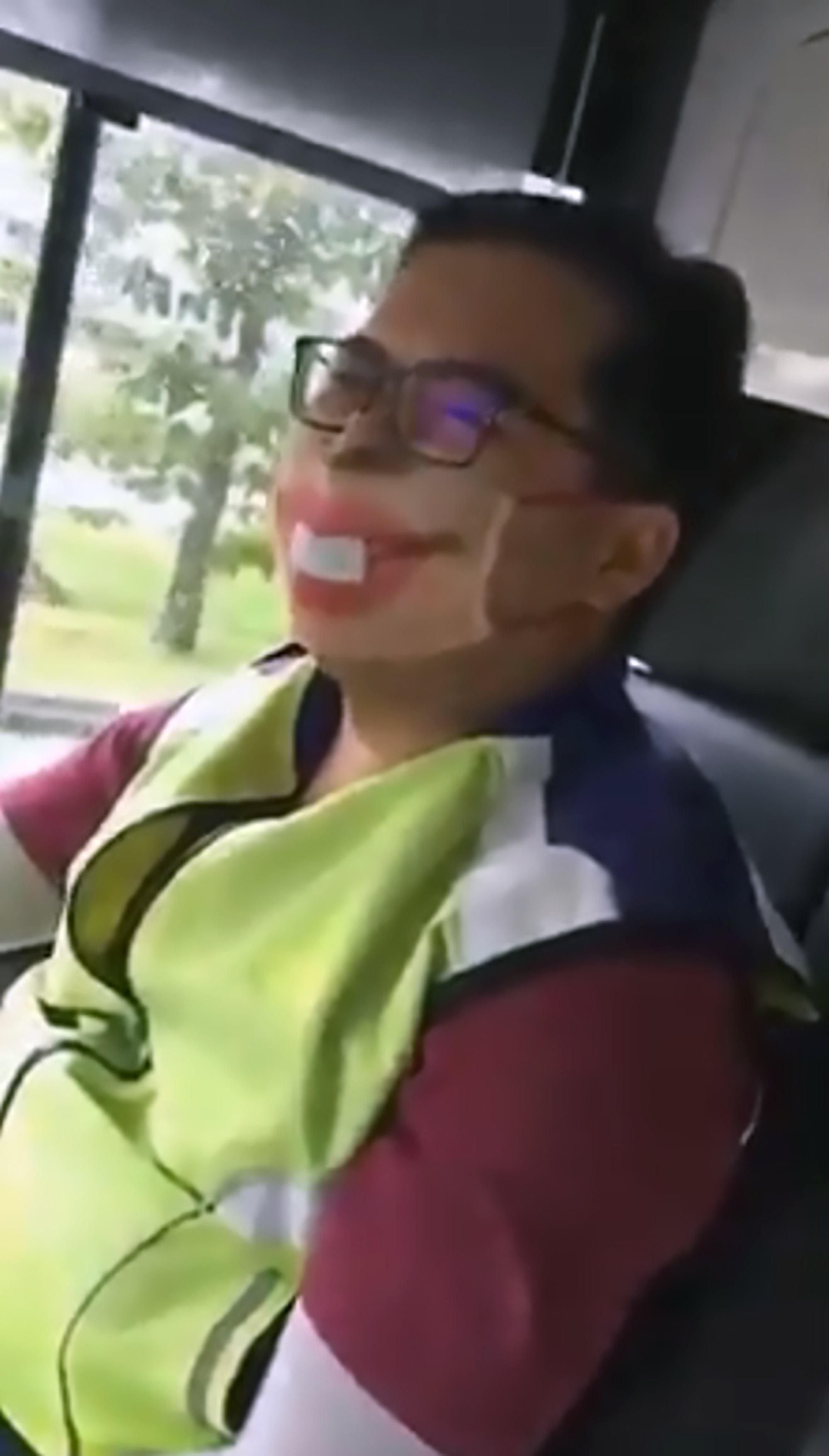 When the passenger says that he would like to buy one too, the driver jokes: "Don't buy this mask, it will scare people to death!"
The passenger replies: "This is great, service with a smile!"
One netizen said: "We need these kinds of people, someone to ease the tension amid the crisis situation."
Facebook user 'Iris Teo' wrote: "Thank you… you are so cute. The sweetest smile of the day."
'Jorenz Lim' commented: "I like this mask, it brings a smile to everyone."
'Ahmad Sunar' remarked: "All us drivers should be like him, making everyone smile during the lockdown. It reduces stress so why not? Great idea."