Probe Into US Cops Using Batons On Street-Fighting Mob
Story By: Lee Bullen,Sub Editor: Joseph Golder,Agency: Central European News
This is the moment New Jersey cops in the US use batons to break up a street fight sparking a probe into whether the officers used excessive force.
The New Jersey police reportedly arrested five people while the department is also investigating whether some cops used excessive force to deal with the situation after several videos went viral online.
Some residents who witnessed the incident on 5th May blamed the police for escalating the situation.
The police were reportedly responding to calls of a street fight involving around 100 people.
During a press conference on 6th May, New Jersey officials said the standoff escalated when a mob member tried to grab an officer's gun.
The incident with the police followed three 911 calls in a short space of time about a street fight taking place on Bostwick Avenue.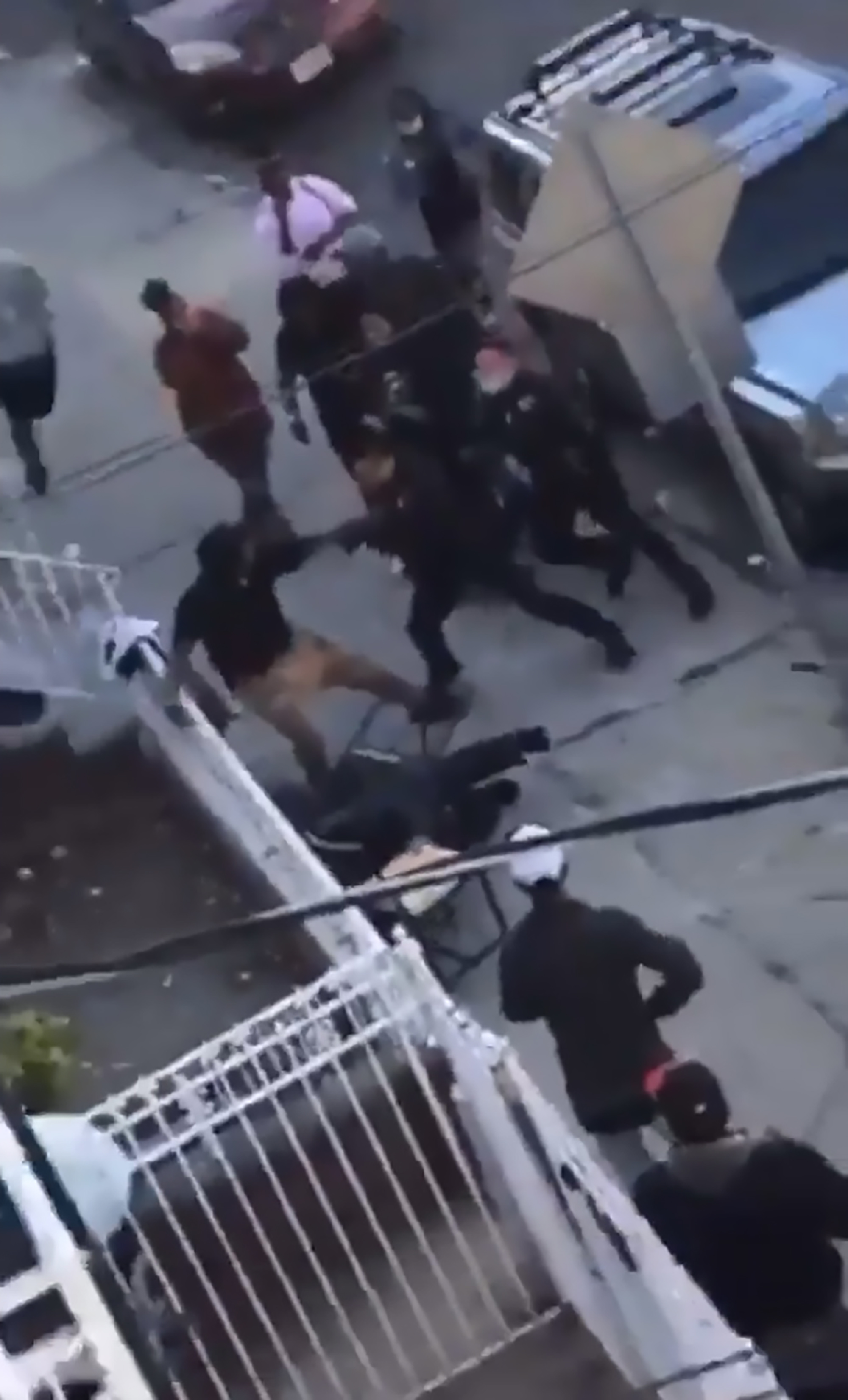 According to local media, the last call said there were over 100 people involved.
Public Safety Director James Shea was asked by a reporter if a street fight was taking place when the officers arrived on the scene and he replied that they are still reviewing footage as "some of the video being posted is clearly edited".
It is still unclear what happened before and after the events in the footage, which show officers using batons to strike mob members.
Shea said: "While attempting to disperse the crowd, one of our officers was attacked by a juvenile male, who grabbed him around the midsection area attempting to take his weapon or appearing to take his weapon, definitely pulling at his duty belt."
The suspect was chased and two officers managed to arrest him.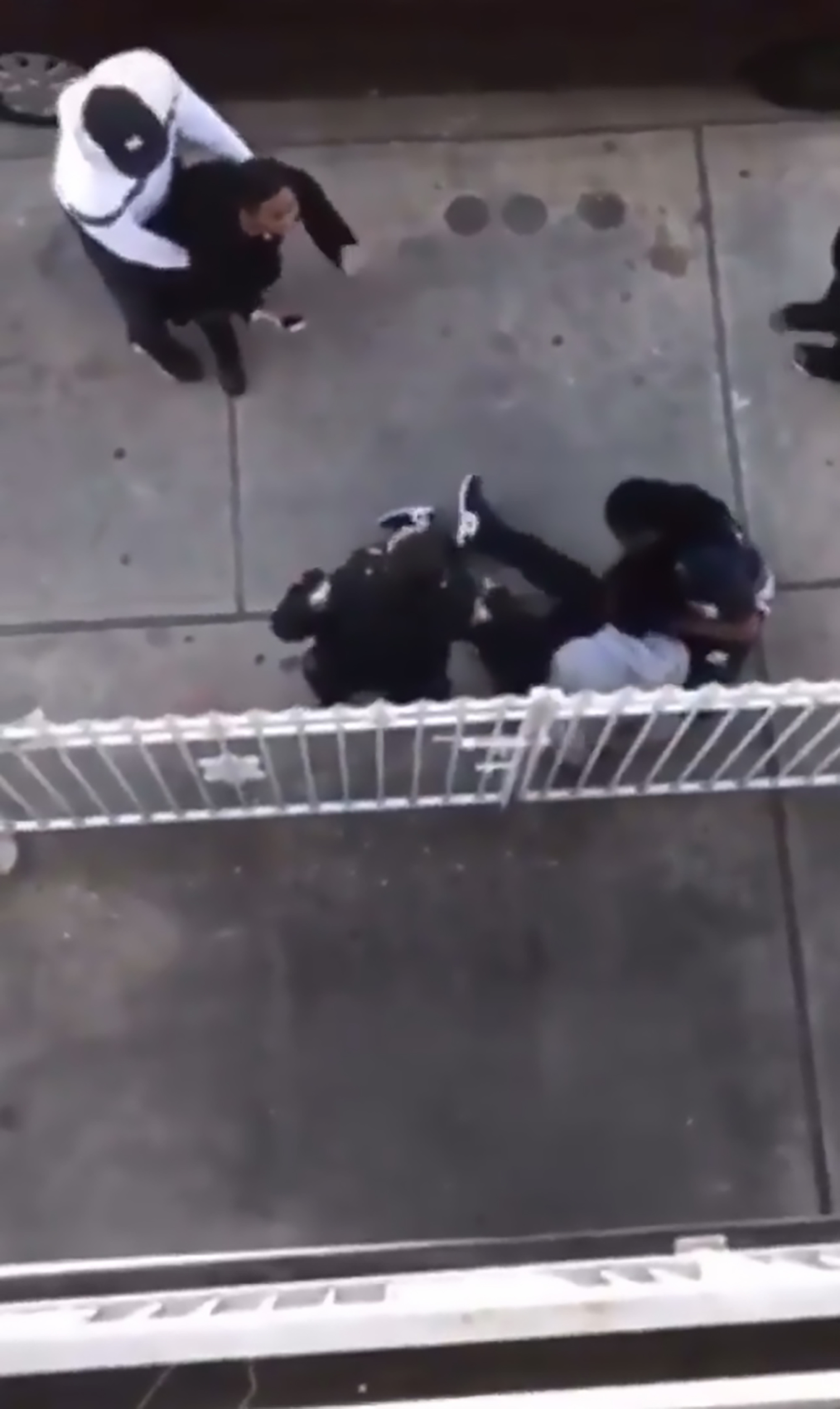 Shea said: "He resisted and he was joined by two females, who also resisted the arrest."
The official also explained that pepper spray was used that had no effect so an officer used an expandable baton on two men.
Shea said a preliminary investigation of the evidence indicates that all proper procedures and protocols were followed by the officers involved.
According to city spokeswoman Kimberly Wallace-Scalcione, three adults and two youngsters have been arrested.
The investigation continues.