Farmer Burnt To A Crisp After Touching Power Lines
Story By: Jonathan Macias, Sub Editor: Joseph Golder, Agency: Newsflash
These shocking images show how a farmer was burnt to a crisp with just his lower legs remaining after touching the high-tension power lines his cow was trapped in.
The disturbing accident took place in the Texistepeque municipality in the Santa Ana department in northern El Salvador.
According to local media, the cow was grazing in a field when some high-tension power lines fell on the animal, electrocuting it.
Reports said that the farmer who owned the animal tried to pull it free from the cables but he became entangled with them and was electrocuted as well.
The first picture shows how local authorities reportedly found the bodies of the animal and the man whose legs are the only body parts seemingly intact.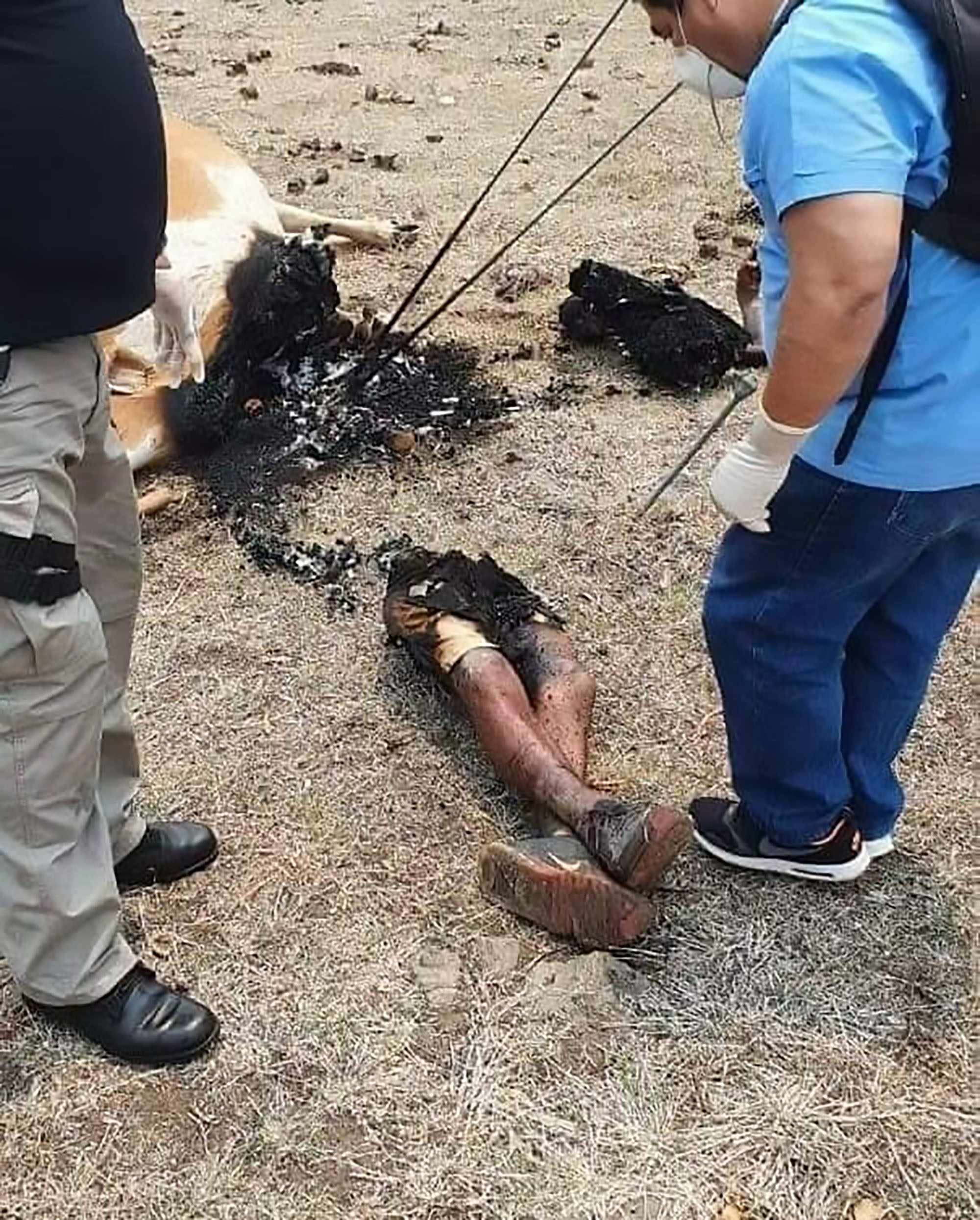 Reports state some body parts were spread over the field as the violent electric shock dismembered the man and cow.
A video shows the dead body of the cow in the field with smoke rising from its corpse.
The identity of the farmer has not been disclosed.
Local media reported that the National Police (PNC) and the Salvadoran Legal Medicine Institute attended the scene and confirmed that both the animal and the farmer died from electrocution.