Clumsy Driver Writes Sorry Note Using Pen On Parked Car
Story By: Lee Bullen,Sub Editor: Joseph Golder,Agency: Central European News
This is the moment a baffled motorist finds several scratches and dents on her parked car made worse by a message in marker pen pointing out the damaged areas and saying "sorry".
The incident took place at Jewel Changi Airport, a nature-themed entertainment and retail complex in Changi Airport, located in the island city-state of Singapore.
The video was shared on Facebook by 'All Singapore Stuff' where it has been viewed 120,000 times and received hundreds of comments.
In the footage, the pretty car owner is seen arriving at her vehicle and pointing out a note scrawled on her bonnet that says: "Sorry I bang your car when reversing (sic)."
Lines from a marker pen then point out several scratches and dents on the bodywork that were apparently caused by the apologetic motorist.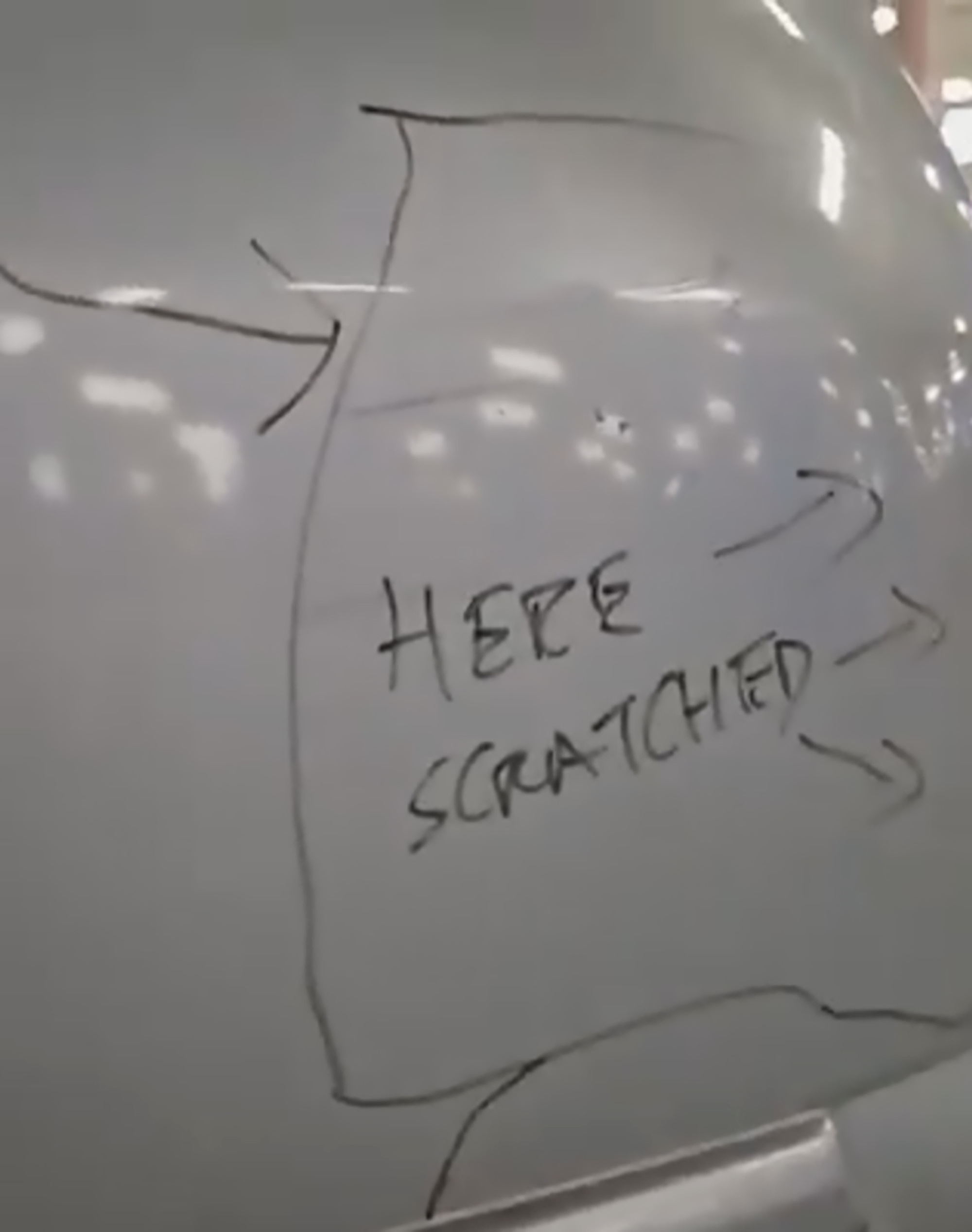 Another note says "this [dent] came out" before reading "here scratched" with several arrows pointing to the affected areas.
At the bottom, the clumsy driver simply wrote "sorry".
The video ends with the pretty car owner shrugging her shoulders in confusion as the message in English which she filmed included no phone number or name for the person that caused the damage.