Daniella Chavez Wows In Red PVC Devil Dress
Story By: Lee Bullen,Sub Editor: Joseph Golder,Agency: Central European News
Stunning Playboy model Daniella Chavez has shared a jaw-dropping snap of her wearing a red PVC mini dress that she said makes her "feel like a devil".
The gorgeous Chilean model, 34, shared the photo on Instagram for her huge army of 12.9 million followers where it has been 'liked' 100,000 times in one day.
In the snap, the blonde belter is seen posing in a red PVC mini dress, perfectly showing off her ample cleavage and shapely waist.
Chavez wrote alongside: "I feel like a devil in this dress…"
Many online followers agreed with her, with netizen 'IcemanDesigner' commenting: "A beautiful and alluring body… as if carved by a sculptor."
Instagram user 'Oli_23_09' said: "Pure seduction! Fantastically beautiful."
'Philliprbond' wrote: "Such a beautiful dress, nice and shiny!"
Story By: Lee Bullen,Sub Editor: Joseph Golder,Agency: Central European News
Last month, Chavez posted a viral video of her performing a dance routine in a tight swimsuit with pink hair as part of the 'Macarena' online challenge.
In the steamy footage, the curvy Chilean is seen swaying her hips to a version of the hit song 'Macarena', originally released by Los del Rio in 1993.
The busty model nearly bursts out of her fetching pink swimsuit as she dances to the music with matching-coloured hair.
At the end of the video, Chavez uses her arms to push out her cleavage at the camera.
Netizen 'Russoraf' commented: "Goddess."
'DmbwFcrew' said: "I love you!"
'Enriquez.marquez.94' wrote: "You are so beautiful, one of a kind."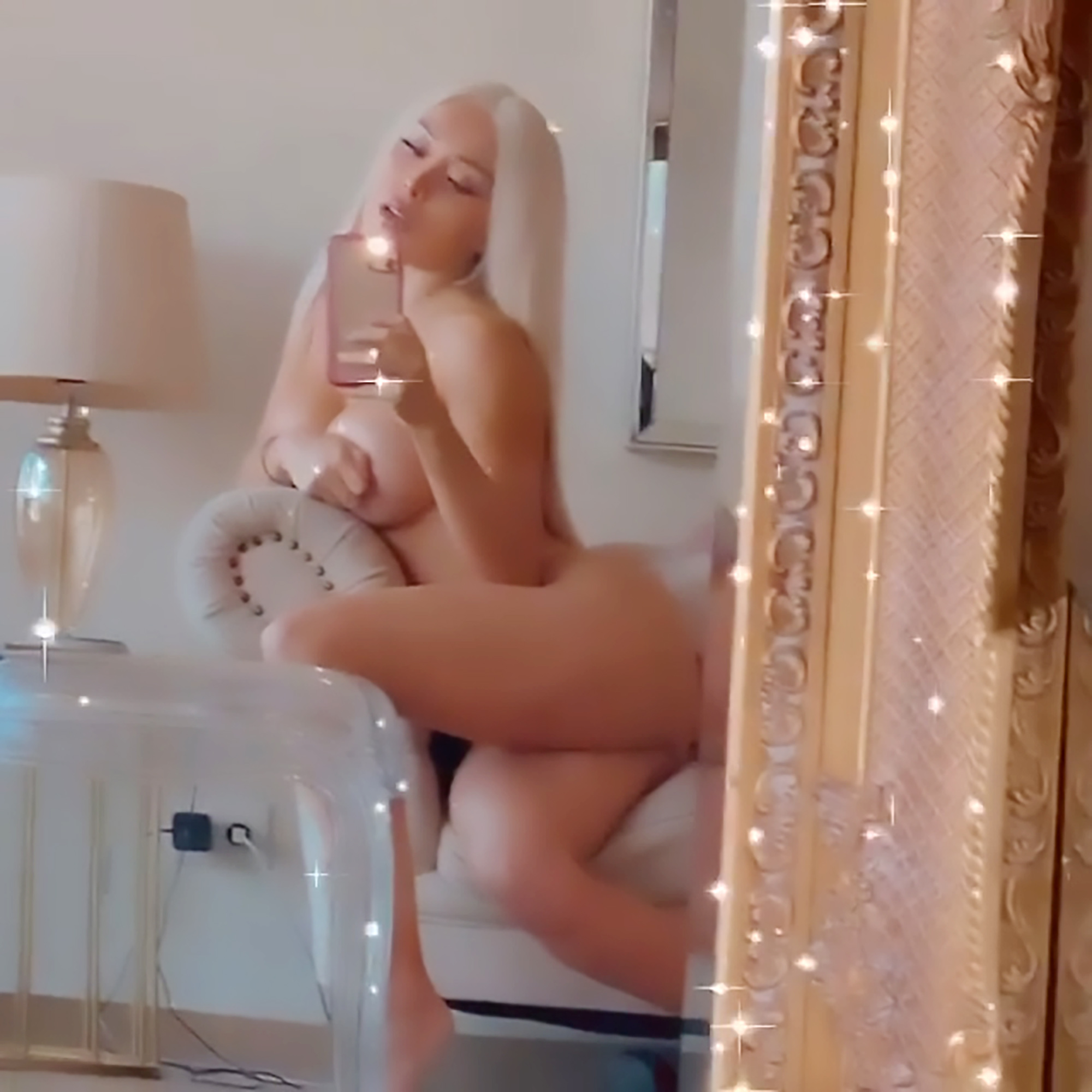 The platinum blonde Playboy star also recently filmed herself in the mirror while posing nude at one end of the sofa during COVID-19 lockdown.
In the clip, Chavez uses a carefully positioned leg and her right hand to cover body areas that may have otherwise resulted in a slapped wrist by Instagram's eagle-eyed censors.