Girl, 4, Begs Joy Rider Brother 10 To Surrender To Cops
Story By: Gheorghi Caraseni, Sub Editor:  Joseph Golder,  Agency: Newsflash
In this heart stopping dashcam footage, a 10-year-old boy racer can be heard as she tries to reassure his 4-year-old sister after stealing his father's car and going on a high-speed joyride chased by cops.
He is heard speaking to her, saying: "Two cars are chasing us."
His young sister then replies: "Dad, dad, please save us" and then "Mum, mummy, please".
The boy then replies: "Stop crying, Eva, don't cry" and then adding "It's all good, they won't catch us".
She is however not satisfied with the reply and asked tearfully: "What if they put us into a cage?"
He replies: "Yes, they will put us into a cage" prompting her to ask what happens after that?
He says that if put into a cage then "That's it Eva."
The bizarre incident took place in the city of Tomsk in the south-central Russian region of the same name when the youngster stole the keys to his dad's Toyota Highlander SUV as they were shopping.
The boy took the car with his four-year-old sister inside and began recklessly driving through the streets.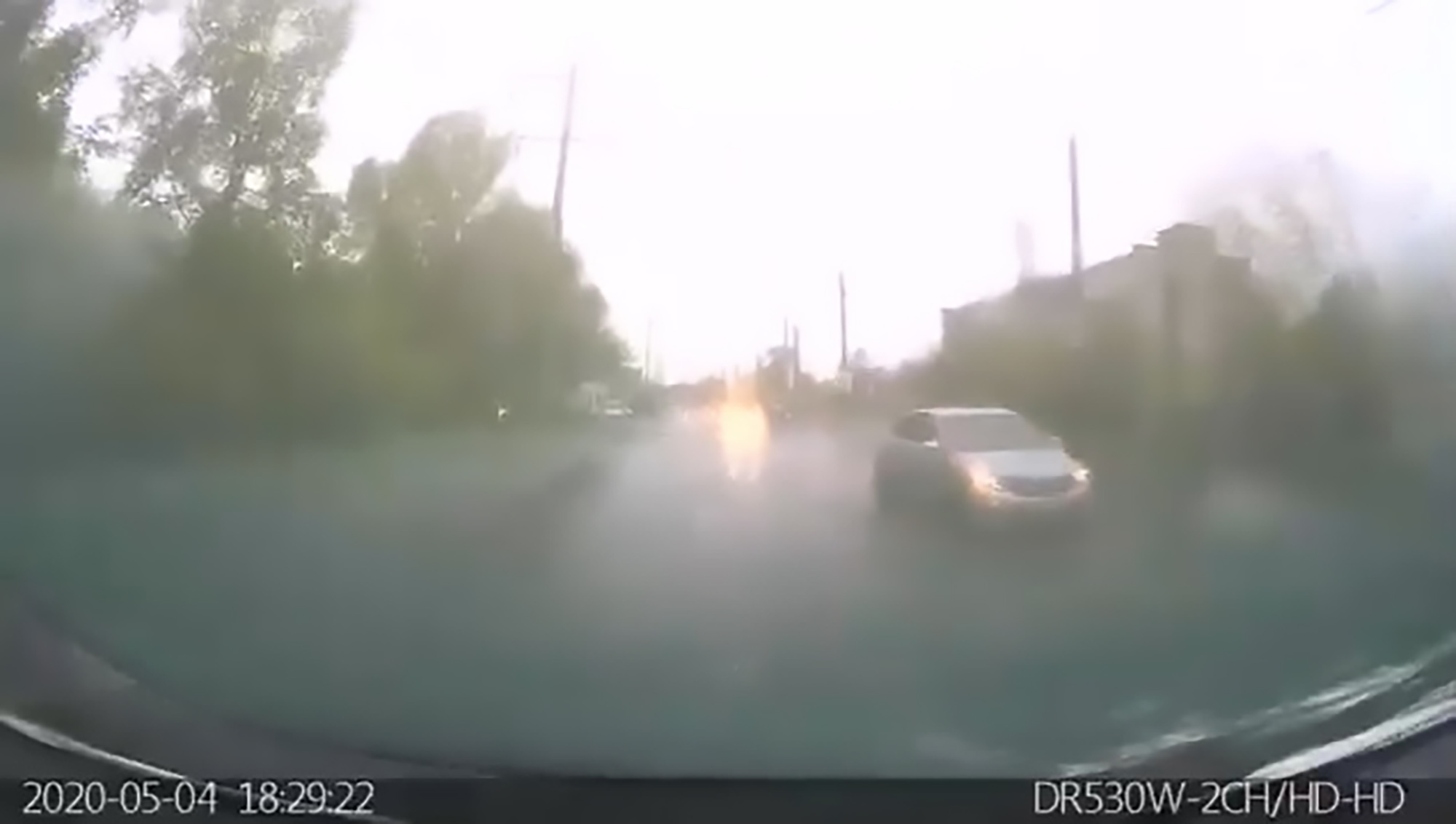 In the video, the young driver can be seen speeding through the wet roads, with police cars seemingly trying to stop him with their sirens on.
Other drivers are forced to avoid the speeding SUV as the young driver overtakes on the wrong side of the road.
The 10-year-old eventually appears to lose control of the vehicle and veers off the road onto a railway track where the car comes to a halt.
According to local media, the boy's parents are being held administratively liable for not carrying out their parental duties and for a lack of control over the behaviour of a minor.
It is unclear if the joyride resulted in any injuries.