1-Day-Old Tot Saved After Being Abandoned In Street
Story By: Ana Lacasa, Sub Editor: Michael Leidig, Agency: Newsflash
This is the tiny one-day-old baby which has been rescued after he was abandoned in the street and suffering from hypothermia when a passerby heard his cries.
The newborn baby, who hospital staff have called Angel, was found abandoned in a street in the city of Cali, in the southwestern Colombian department of Valle del Cauca by a passerby who heard him crying.
The concerned resident called the police and the tot was taken to the Carlos Carmona Hospital where doctors said he had been born the day before he was found,
Doctors believe the tot's mother may have been a 28-year-old woman who had given birth at the hospital, with the medics suspecting she abandoned her son shortly after being discharged.
Carlos Eduardo Arizabaleta, the manager of Health Net Suroriente (the Southwest Health Network), told local media outlet Noticias Caracol that the baby was in a very delicate health state when he arrived at the hospital and was suffering from hypothermia.
A Cali city council spokeswoman told Newsflash that the baby is now in a good condition and recovered properly in the hospital.
She added: "He was called Angel in the hospital and won the hearts of all doctors."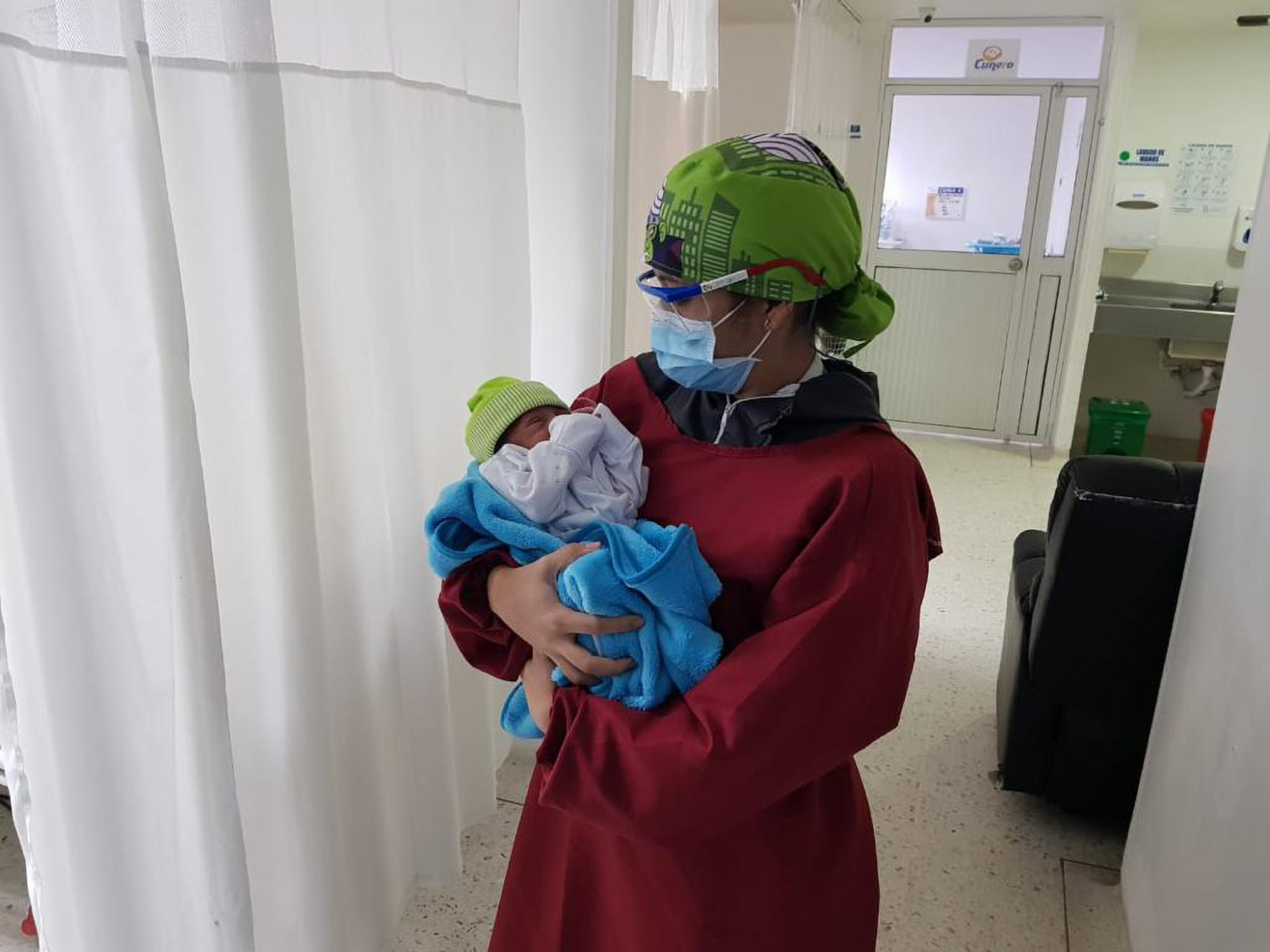 Arizabaleta told Noticias Caracol: "The baby was showered with love from our workers and residents from Comune 16 have shown their intention to adopt him."
In the video, a nurse can be seen caringly holding the baby before he is placed in an incubator. Other medics in protective equipment can then be seen holding the tot and taking him on a walk through the corridors before staff wave balloons for him as they say goodbye.
The baby is then taken into a car and he was driven to the Family Welfare department where he remains under their care.
The local police are investigating the case and the mother has not been located. Doctors said the woman they believe to be the mother had not mentioned placing the baby up for adoption.