Moment Baby Crocodiles Squeak For Mum While Hatching
Story By: Ana Lacasa, Sub Editor: Joseph Golder, Agency: Newsflash
This is the moment baby crocodiles squeak for their mums as they hatch in a protected area designed to keep them away from villagers who steal them to eat and use in traditional local medicine.
A total of 18 crocodiles (Crocodylus acutus) were born in Barra de Santiago in the department of Ahuachapan in western El Salvador.
According to reports, the Environment and Natural Resources Ministry protected the eggs to prevent villagers from stealing them to eat, trade or use in medicine.
In the cute footage, the baby crocs are heard squeaking as they hatch in the sand.
Ministry workers observed the births and even assisted where needed until all the tiny crocs were hatched and squeaking for their mum's attention.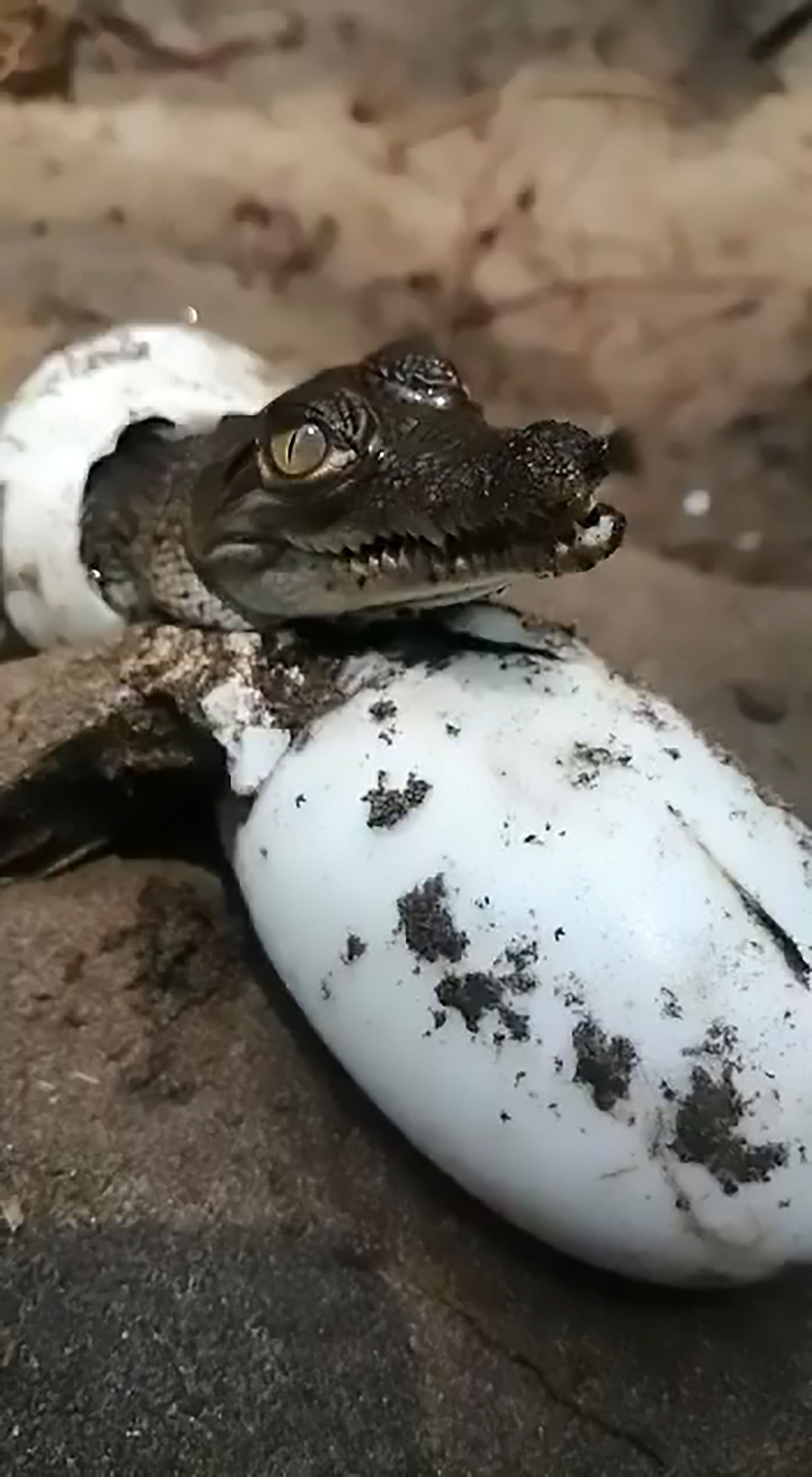 A ministry spokesperson told Newsflash: "The crocodiles are doing well and have already been released in a protected area with their mum, only about eight metres (26 feet) from where they were born."
Netizen 'Santiagosioso' said: "Nature is the best expression."
'Monica74696537' commented: "It is amazing when you see the mothers not hurting them with their big teeth."
'Gustavo51531904' wrote: "Good, they are part of the ecosystem, but we should also control these animals like they do in other countries."