COVID Mum Does Not Remember Having Twins While In ICU
Story By: Ana Lacasa, Sub Editor: Joseph Golder, Agency: Newsflash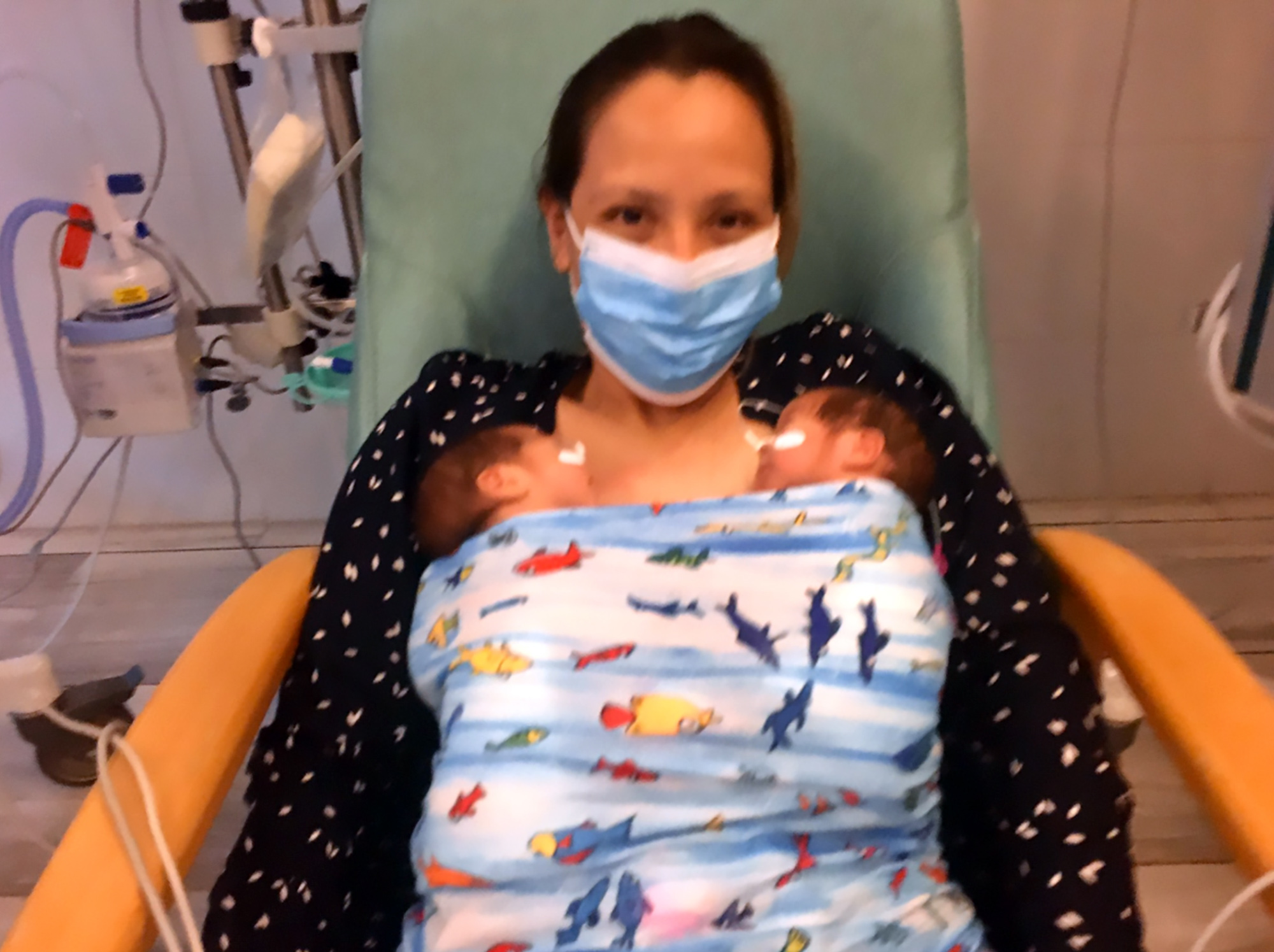 This coronavirus sufferer who gave birth to twin babies whilst in an intensive care unit has said she does not remember being pregnant or the babies being born.
Mili America Antelo, 40, had her babies at the Vall d'Hebron hospital, in the city of Barcelona, in the eastern Spanish region of Catalonia, where she was being treated for serious pneumonia caused by the coronavirus.
Her last memory is from 13th March, when her husband returned home from a trip and they chatted. On 26th March she felt contractions and was taken to an emergency room but it was a false alarm.
The following day she was taken back to the emergency room with breathing problems that had suddenly appeared. She was diagnosed with pneumonia caused by the COVID-19 disease and taken to the Vall d'Hebron hospital during the height of the coronavirus pandemic in Spain.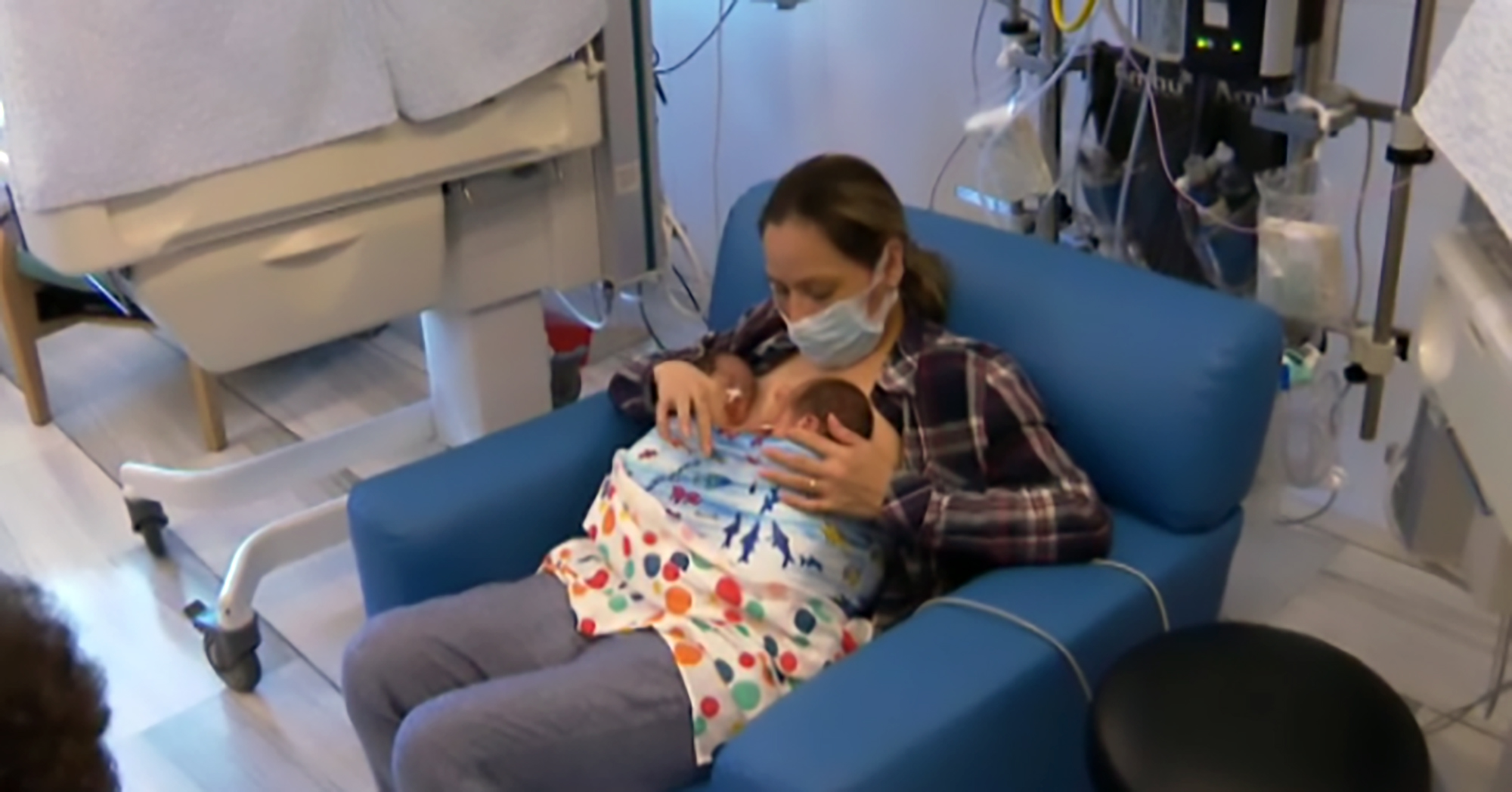 Felix Castillo, the head of the Neonatology Unit in the hospital, told local media that "she was very bad, with serious respiratory problems, and had to undergo a caesarean in the 28th week of pregnancy".
Two days after being hospitalised she gave birth to her twin daughters, named Ayma and Ayla, who weighed one kilogramme (2.2 lbs) each. Both the mother and her daughters had to be intubated to survive.
However, when the mother woke up she did not even know that the babies had been born. She told local media: "Four doctors came and they asked me: 'Do you know you have given birth?' But I did not know anything. I did not remember I was pregnant or that I had given birth."
She was concerned that her husband did not want to see her as he was not by her side in the hospital, saying: "The only thing I had in mind was that my husband did not want to see me again. I asked him why he was not with me and he told me that he was not allowed, due to coronavirus, but I did not understand anything."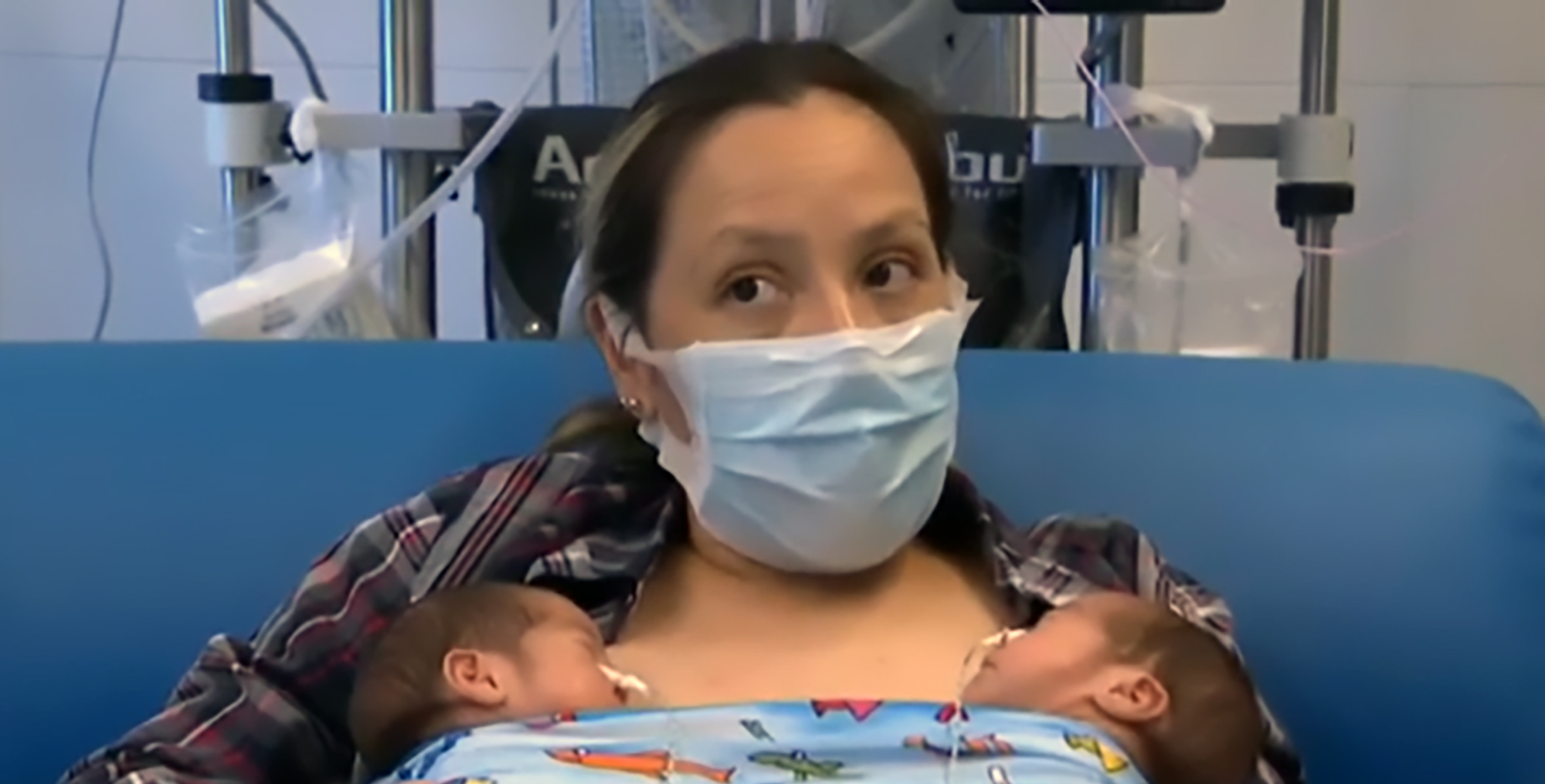 The new mother was not able to see her twins for a month, until she tested negative for COVID-19 and was released.
She now sees the twins, who have tested negative for coronavirus, every day as they remain in hospital, and says she still has some side effects from COVID-19, saying "it is a bit cloudy, I forget things".
According to reports, the hospital had to bring on five births involving pregnant women with coronavirus while another 20 pregnancies ended normally.
Doctor Castillo said: "If the mother is so seriously ill that the baby is suffering and there is danger, then we should remove the baby as soon as possible."
According to the latest figures from the Johns Hopkins University, Spain has registered 218,011 cases of COVID-19 and 25,428 deaths.