Cops Give Special Mask To 7yo With Cancer Who Beat COVID
Story By: Jonathan Macias, Sub Editor: Joseph Golder, Agency: Newsflash
This is the moment Spanish cops present a seven-year-old girl who has just overcome coronavirus while battling bone cancer with a special face mask.
The cops visited seven-year-old Maria at her home in the village of Encinas de Abajo in the province of Salamanca in Spain.
According to local media, the young girl who plays football in the local junior football team, managed to beat the virus after two weeks in hospital at the same time as fighting Ewing's sarcoma, a type of cancer that forms in bone or soft tissue.
The girl's family said social media that Maria was responding well to the cancer treatment but "she would have to play in another match: the one against Coronavirus".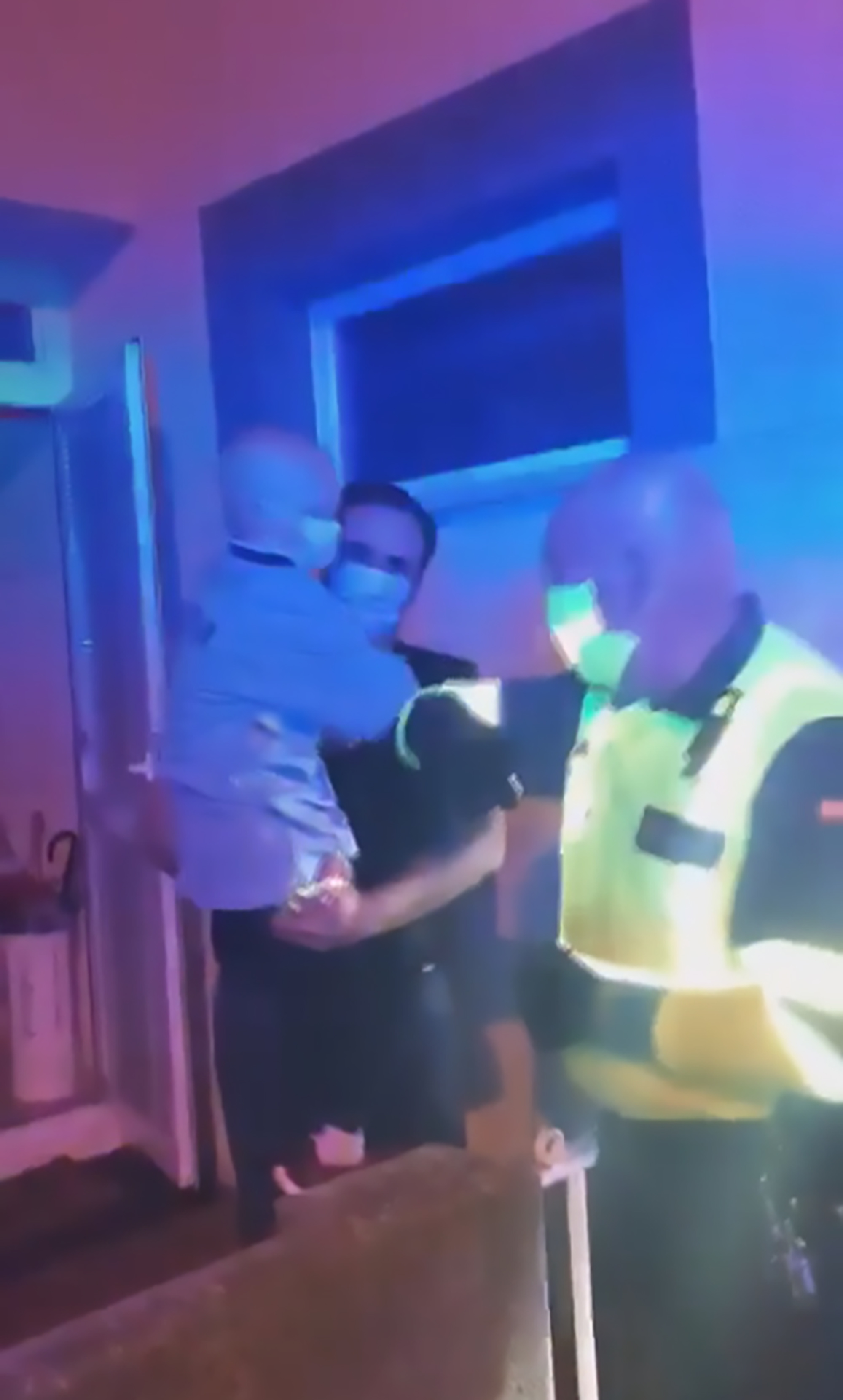 The footage shows the moment the Spanish Civil Guard pays tribute to the girl, with one of the officers giving her a high-visibility face mask similar to those worn by the cops and saying: "Here you have this great face mask, like mine and with our badge. I told you when I saw you in the hospital, you are our partner".
The girl is seen clapping in the arms of her father when she receives her present before she gives the officer an elbow bump.
The Spanish Civil Guard wrote on Twitter: "We had to congratulate her and give her this small present so she gave us all her power."
According to the latest data from the Johns Hopkins University, there have been 166,831 confirmed cases of COVID-19 in Spain, with 17,209 deaths.