Family Of COVID Victim Risk Infection By Opening Coffin
Story By: Jonathan Macias, Sub Editor: Michael Leidig, Agency:Central European News
This is the moment grieving loved ones open the coffin of a COVID-19 victim exposing themselves to the risk of infection because they did not believe the right body was inside.
The startling footage was taken during the funeral of the unidentified COVID-19 victim in the municipality of Malambo in the Atlantico Department in northern Colombia
In the video, grieving loved ones can be seen opening the coffin and shroud where the corpse is embalmed as they ignore social distancing.
Several people are seen opening the coffin right after a man is heard saying: "Open it so we can see it. Whoever is afraid can go away."
The people are then seen opening the shroud where the body is embalmed and looking at the face of the dead person.
Several people start crying and shouting when they realise the person is their relative while other people applaud.
A crying woman is heard shouting: "Why did you leave?"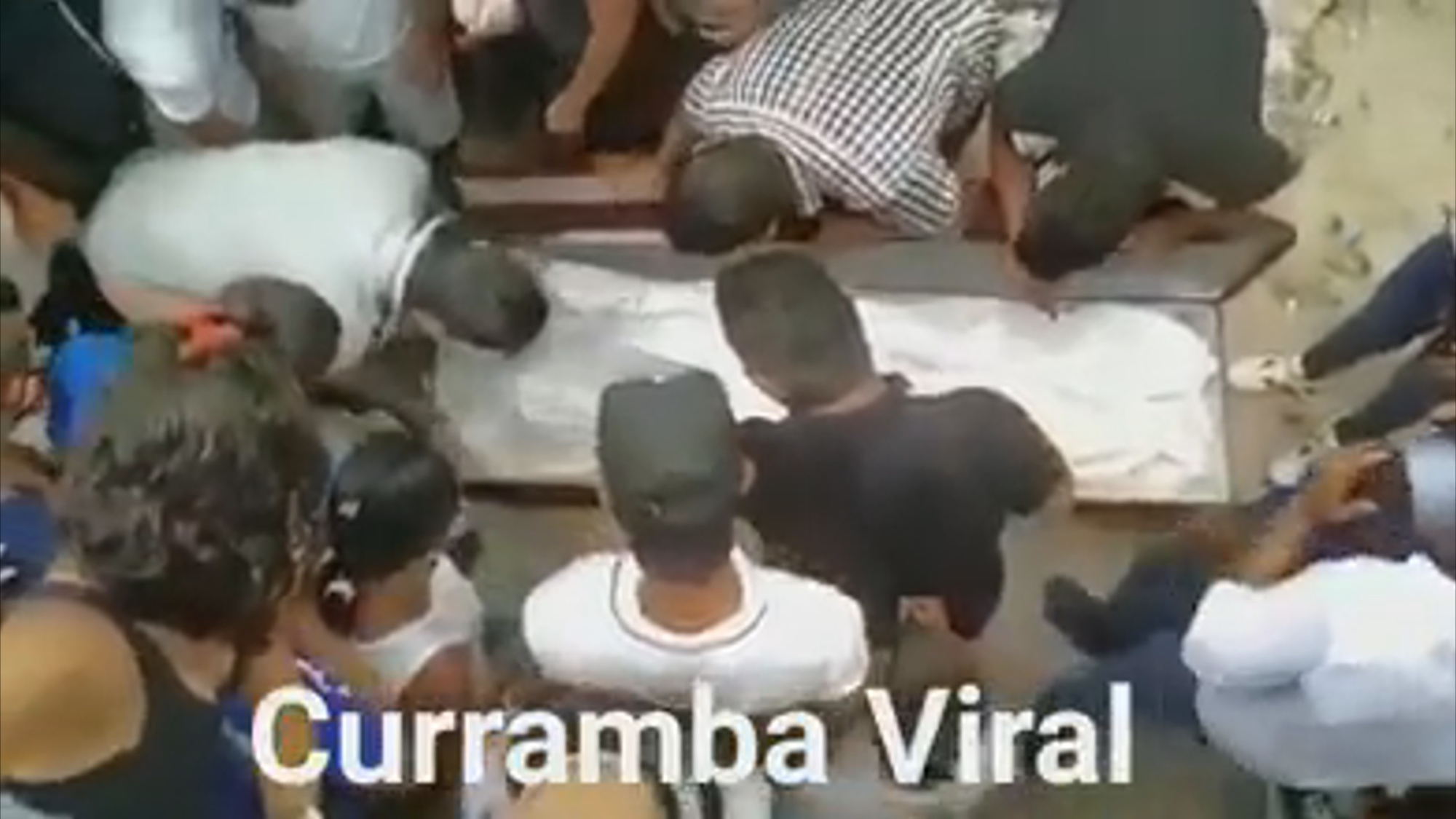 Malambo Health Secretary Dary Luz Castano confirmed that the person in the coffin had died on Saturday in a hospital and the body was cremated after the funeral.
Reports say local authorities have enforced a quarantine period upon those who attended the funeral until they can confirm nobody was infected with COVID-19 at the event.
The Atlantico Department is reportedly one of the most affected Colombian departments by COVID-19 with more than 600 people dead from the virus.
According to the latest data from the Johns Hopkins University, there have been 71,317 cases of COVID-19 in Colombia and 2,426 related deaths.