COVIDIOTS: Fake Bull Running With Man In Bovine Outfit
Story By: Alex Cope, Sub Editor: Joseph Golder, Agency: Newsflash
This group of Spaniards are facing a fine after being seen here staging a fake running of the bulls with a man in a bovine costume outdoors during the COVID-19 lockdown.
The fake celebration was filmed in the municipality of Covaleda located in the province of Soria in the autonomous community Castile and Leon in central Spain on Friday 10th April.
The incident included eight people who were celebrating the running of the bulls, called 'encierro' in Spanish which also means 'confinement', done during the popular San Fermin festival in summer.
The video shows seven people wearing the customary outfits of all white with red scarves singing.
They wave their hands and sticks at a man wearing a bull costume, complete with fake horns, and once finished with the song, the group starts running up a street as the "bull" runs after them.
They are heard laughing and shouting as the man in costume runs after them.
The group were later identified by authorities but their names have not been revealed by local media.
Local media report the Spanish Civil Guard have already contacted them, however, a sanction has not yet been given as they are studying the case.
Fines for breaking quarantine can range from 601 to 30,000 EUR (525 to 26,215 GBP), however seriously infractions can range between 30,000 to 600,000 EUR (26,215 to 524,310 GBP).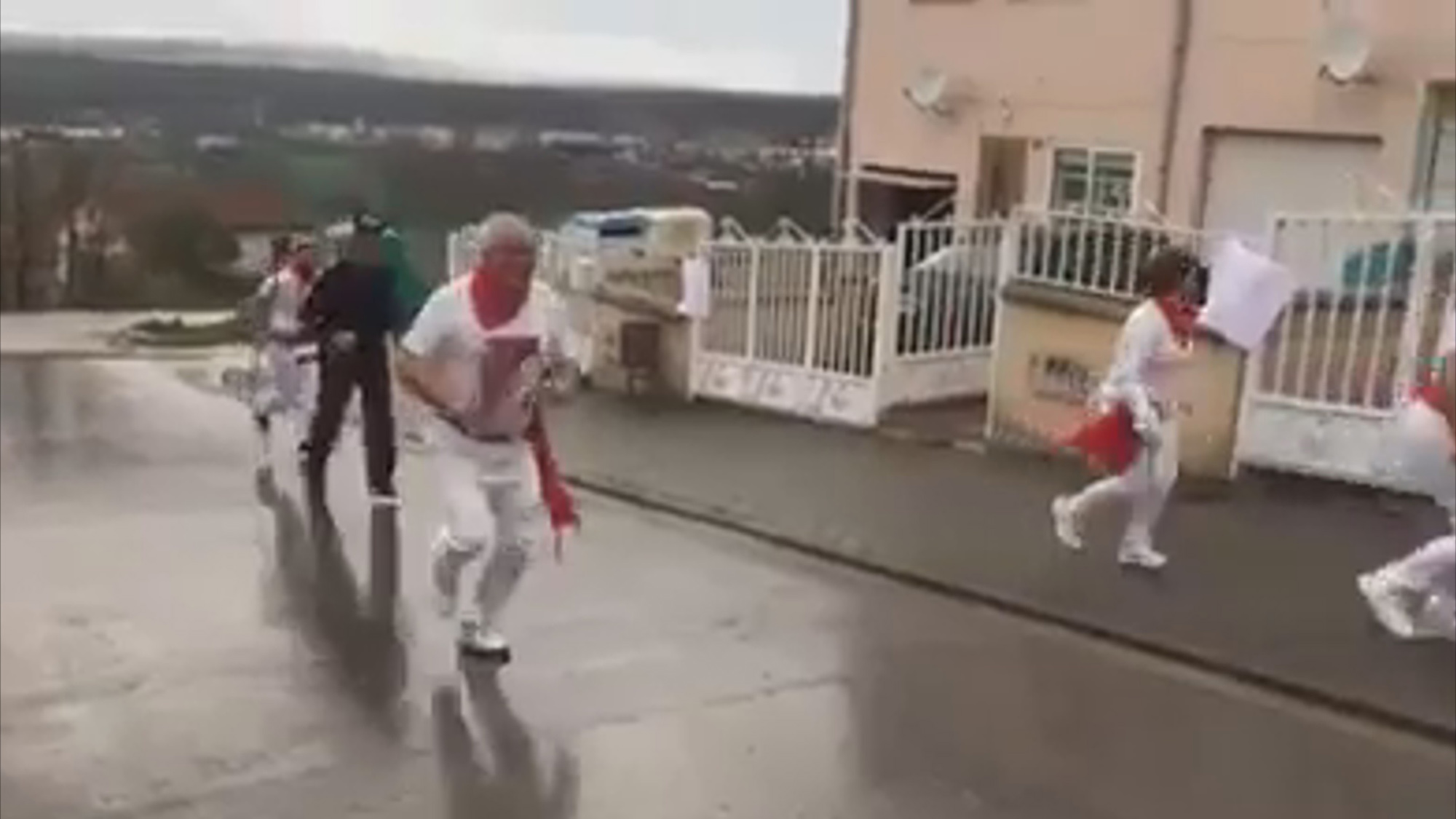 It is unclear when they are expected to receive their fines.
Spain has been in lockdown since 14th March and is expected to last at least until 26th April, however, local media report it could be further extended to 11th May.
According to the latest figures from Johns Hopkins University, Spain has reported 180,659 cases of COVID-19 and 18,812 deaths.
Spanish radio and television corporation 'RTVE' report of the more than 180,000 infected, 1,095 cases have come from the province of Soria leading to 90 dead.