This is the moment US cops on patrol pull over to rescue a helpless moggie which has its head stuck in an empty tin of soup.
In the clip we see police officers from the Las Vegas Police Department out on patrol in their police car when they spot a helpless cat at the side of the road with its head stuck in an empty tin can.
The big-hearted officers from the LVPD then pull over and mount a full-scale operation to liberate the kitty's cranium from the can.
One officer can be seen holding the cat from behind while the other officer delicately frees the cat's head from inside the tin can.
Once the cat's head is free from the can, the cat looks a little confused and disoriented but pretty soon scampers off to freedom.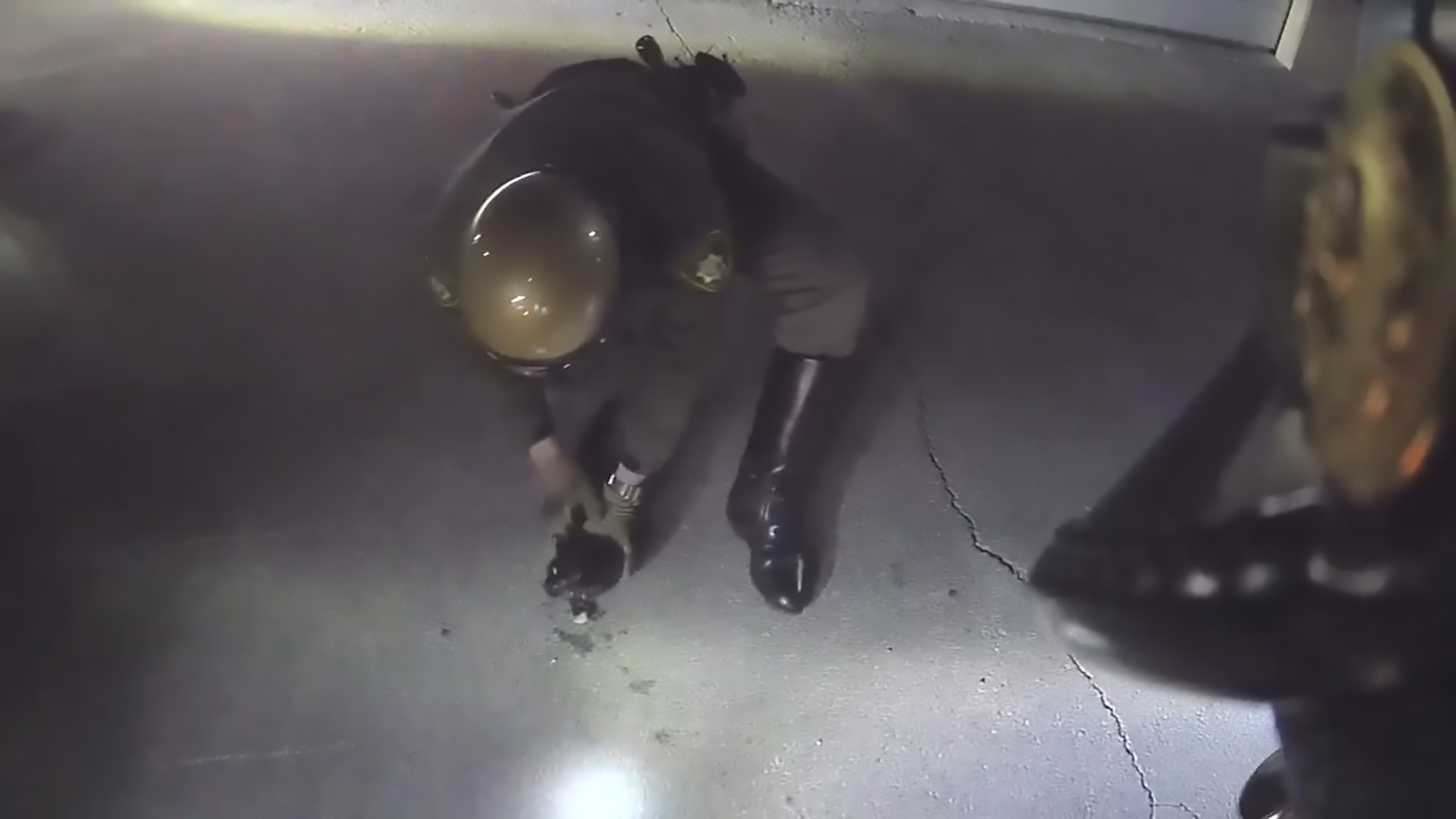 The police department wrote on Facebook "We're trained in a variety of life-saving techniques, but not this one," adding: "A pair of LVMPD Traffic officers used great care in extracting a cat whose head was firmly stuck inside a soup can. Thanks, officers! And best of luck to that cat who rushed away in apparent good health."
Netizens were quick to thank the cops for their kitty-saving efforts.
'Felicitas Meyer' wrote: "Thank you for rescuing him omg God bless you officers. I'm a cat lover have 3 cats on my own I started crying when I saw this video."
'Pam Womack' wrote: " Love our LVMPD,,,, Thanks you all your service including rescuing this little kitty"
'Chaplain Annette Arnold-Pflaum' wrote: " May God Bless the both of you and keep His shield of protection upon you both. Kitty says "Thank you. I wouldn't have survived with that can on my head."