Moment Motorist Drives Over Puppies Playing In Shade
Story By: Sergiu Nazaru, Sub Editor:  Michael Leidig,  Agency: Central European News
This is the heartbreaking moment a motorist drives over a pair of puppies play-fighting in a car park.
The incident took place in the city of Falticeni in the north-eastern Romanian county of Suceava, and both puppies died at the scene.
In the video, a mother dog and her four puppies are seen enjoying the shade as they play in the car park.
While three small puppies lie in the middle of the road, a motorist drives over them without apparently slowing down.
The front and back wheels flatten two puppies while the third luckily escapes and runs off.
Meanwhile, the mother dog runs after the car after watching her puppies being squashed under the vehicle's wheels.
The dog owner told the newspaper Monitorul de Suceava: "On 14th July we visited the city and left the puppies in the courtyard with their mother. I don't know how they managed to get out onto the street.
"A car that came along at that moment simply drove over them. I spoke with the driver who told me that the sun was directly in her eyes and she could not see them.
"I asked her if there was a child there would she have done the same?"
Roxana Ciornei, president of the Casa lui Patrocle animal rights group, told CEN: "I think that what happened was an intentional action.
"I have worked on animal rights for many years and have never seen such cruelty.
"The police have launched an investigation and opened a criminal case based on the fact of the crime. If found guilty, the culprit may face from three months up to one year behind bars.
"We already know that it was a woman driving the vehicle. From the information that we got from police, she was questioned and did confirm that hit the animals but said that it was unintentional."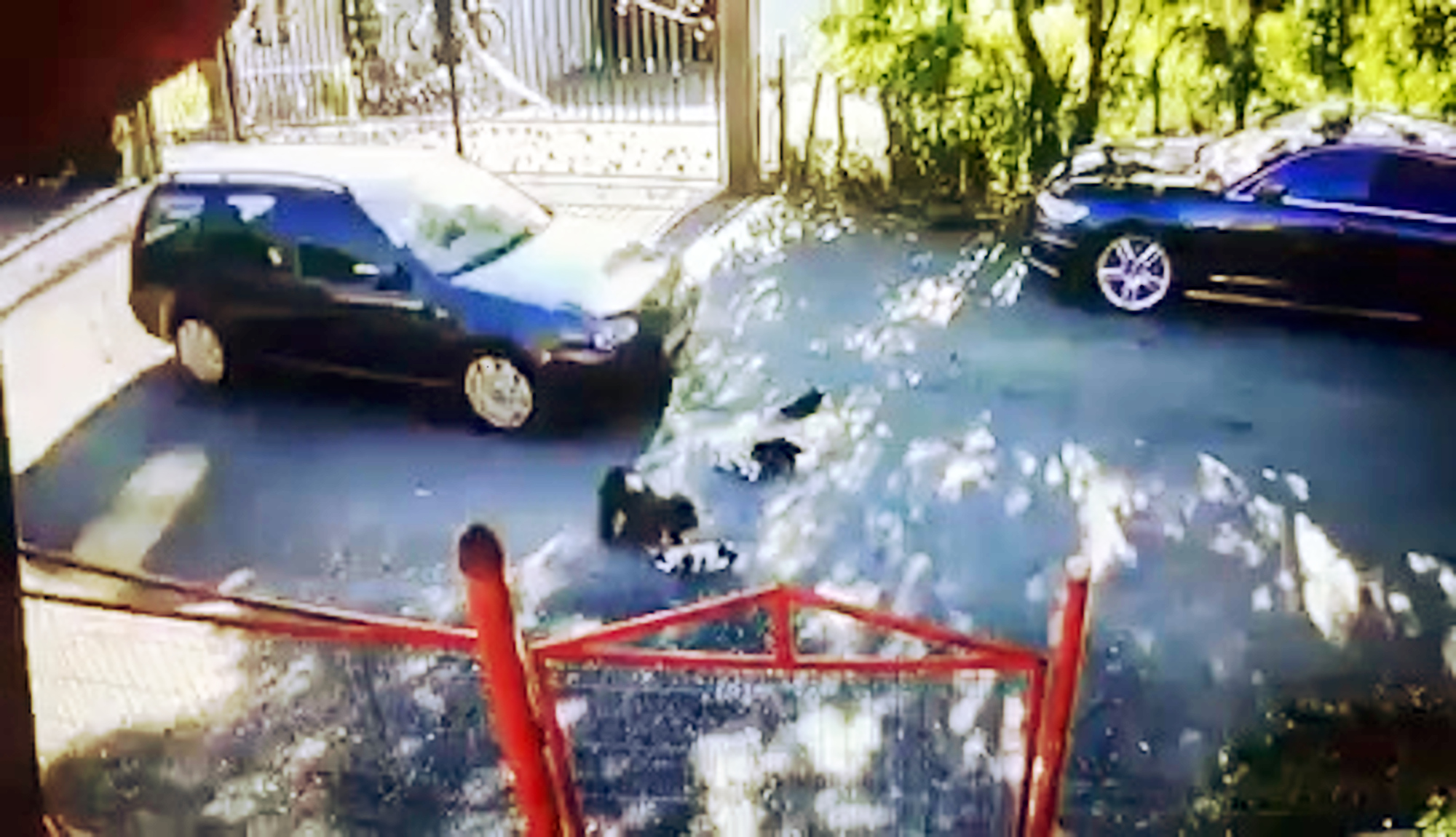 She said they had filed a complaint over the incident.
Netizen 'Alina Dumescu' commented: "What an idiot. You can't even call them an animal, they are a no-brainer."
'Ioana Furtuna' said: "Poor mummy dog, she ran after the car. What she felt in her heart, only she knows, but she certainly reacted like a mother!"
Animal rights activist Tim Ionescu identified the driver and gave out her licence plate number to other netizens.
He also called on netizens to file a complaint with the police as well and urged the authorities to create a police force for animals.