Shocking Vid Shows Scared Calf Being Thrown From Bridge
Story By: Joseph Golder, Sub-Editor: Michael Leidig, Agency: Newsflash
This shocking footage shows a man picking up a young calf by its legs and throwing it off a bridge.
The incident took place on the French island of Corsica and the police in the city of Bastia have made an arrest after they opened an investigation when animal rights organisation '30 millions d'amis' ('30 million friends') shared the footage online and filed a complaint.
In the footage, a man can be seen opening the boot of a Citroen C3 with a Haute-Corse (northern Corsica) number plate at night. In the boot of the car, there is "terrified" a young calf.
The man says loudly: "Oh, he p*ssed everywhere, the prick!"
He then grabs it by the legs and, holding it upside down, swings it to his left and over the side of a bridge.
The poor calf, which seems to be very small, can be seen falling away before it disappears into blackness.
As the man throws the calf over the side of the bridge, the person filming can be heard saying: "Oh, oh, oh, oh sh*t!"
The footage has reportedly gone viral on social media and netizens have reacted with widespread outrage.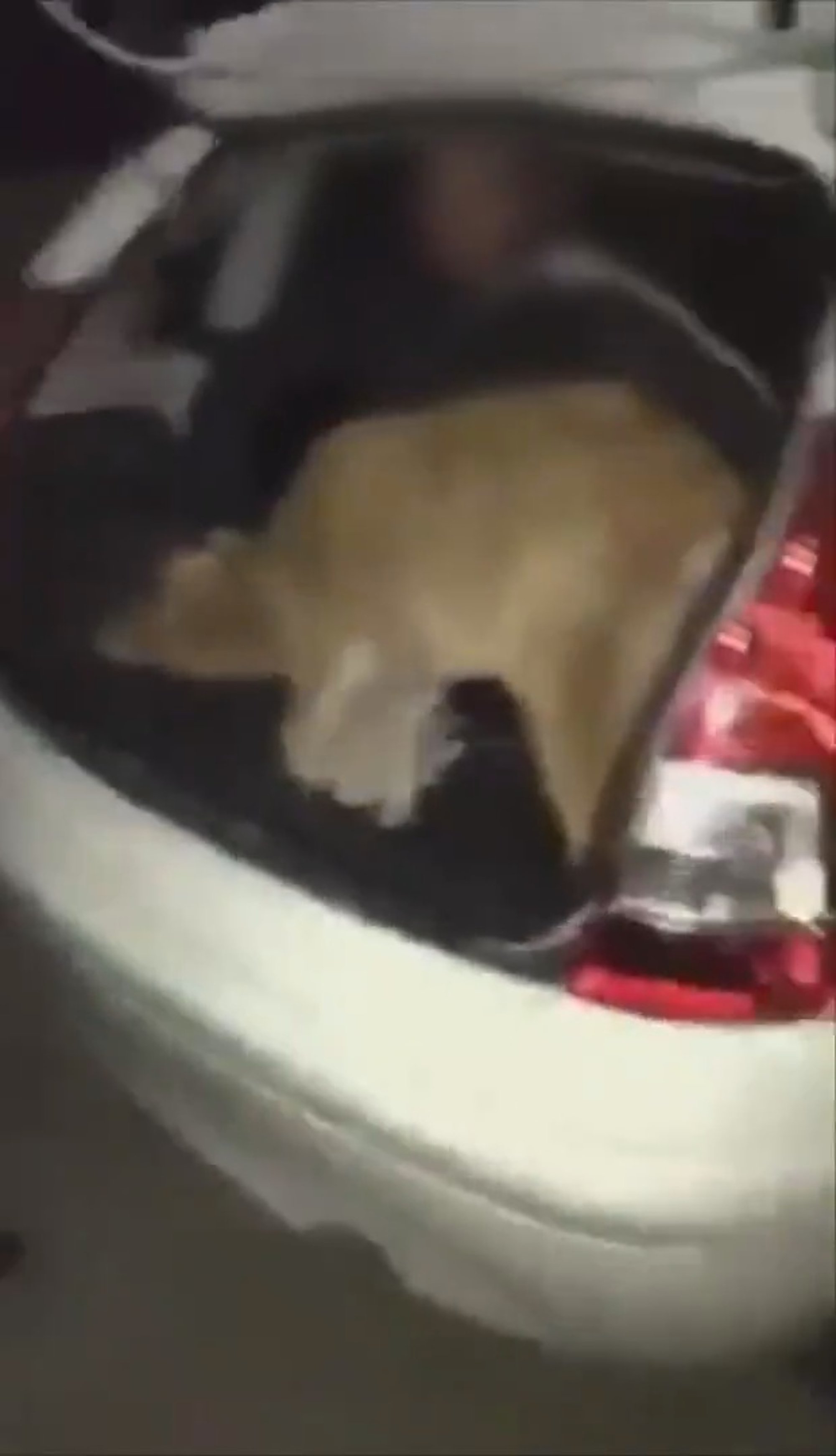 The police opened an investigation for animal cruelty, with local media reporting that the perpetrator could face two years in prison and a 30,000-EUR (27,200-GBP) fine.
The Haute-Corse gendarmerie has said on its Facebook page that a suspect had been arrested but that the investigation was still ongoing. They are quoted in local media as saying that the incident took place in the Niolu region of northern Corsica.
The man claimed that he had picked the calf up after hitting it with his car, and was going to take it for help, but then decided it was suffering too much.
Public prosecutor Caroline Tharot is quoted in local media as saying: "An individual, in his 20s, presented himself to the gendarmerie of Haute-Corse this Tuesday 30th June at the end of the morning and reportedly indicated that the video was from 2019.
"The young man is said to have explained the facts by specifying that after having struck and injured the calf with his vehicle, he threw it over the bridge to shorten its suffering."