Moment Angry Spain Bus Driver Rams Car Out Of Bus Lane
Story By: Jonathan Macias, Sub Editor: Joseph Golder, Agency: Newsflash
This is the moment a bus driver rams a car parked in the bus lane after the vehicle's driver dared him to do it.
The incident was filmed in the city of Valencia in the eastern Spanish region of the same name, and the footage has been widely shared on social media.
In the video, filmed by a resident in a block of flats, the owner of the white car is seen arguing with the bus driver by his cab.
He is heard saying: "Hit it then if you have the b*lls."
As he walks back towards his car parked in the bus lane, the bus driver accelerates and trams the white vehicle as the cameraman gasps.
The bus driver then rams the car again and continues pushing it out of the marked bus lane.
According to the local authorities, both drivers offered contradictory versions of events when quizzed by the police with several witnesses supporting both versions.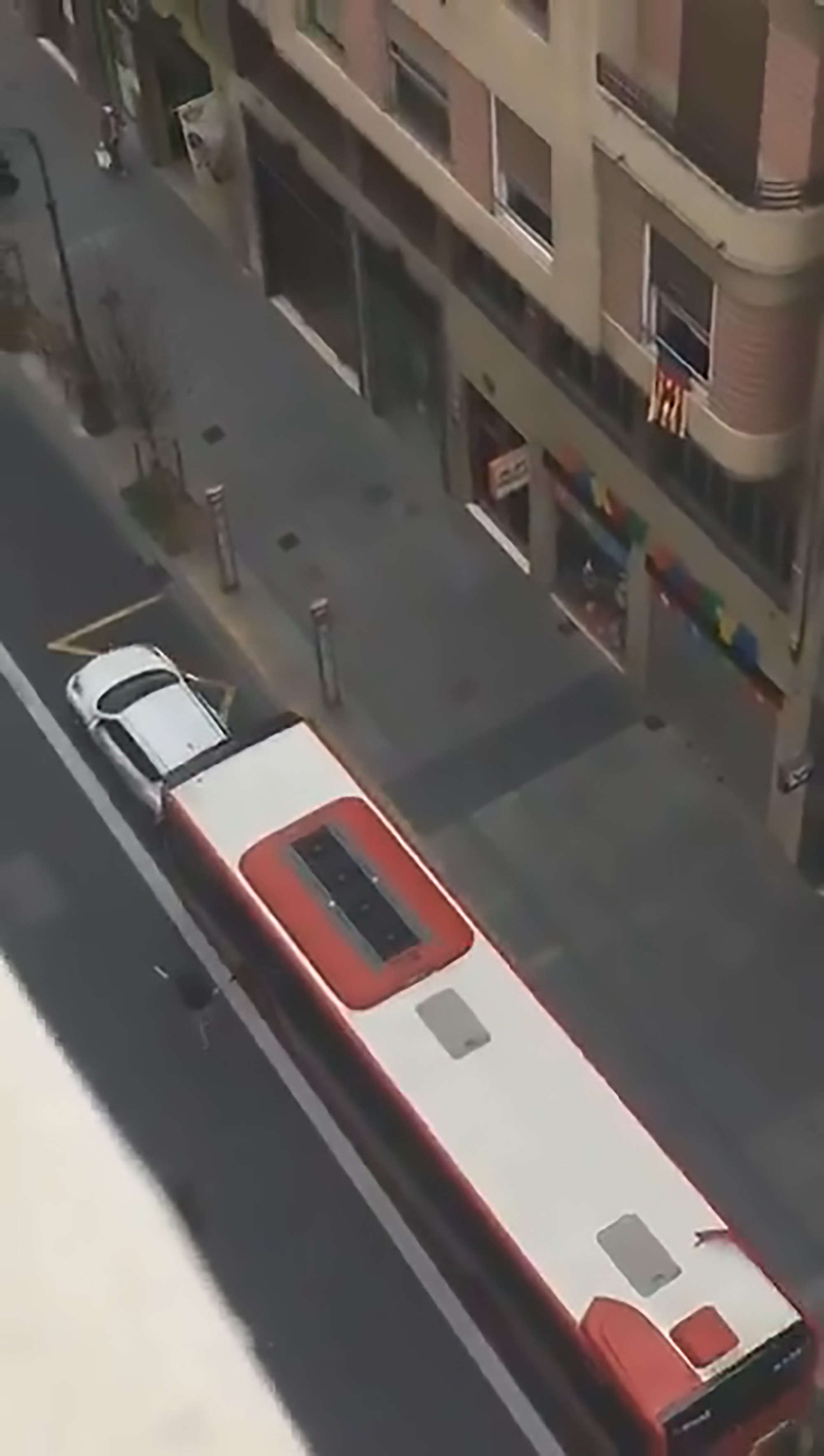 Reports said that the Municipal Public Transport Company (EMT) has launched an investigation to establish what happened in the lead up to the incident.
Valencia mayor Joan Ribo has reportedly contacted the EMT to find out what happened, adding on social media: "Regardless of how angry a person is, they should never act like that. I regret the incident."
The investigation is ongoing.
Netizen 'CaroXpensive' said: "I am on the motorist's side, I hope they cancel the fine I am sure he is going to get."
'JustynaJoanna' wrote: "I support the bus driver."
'Jorgedems' commented: "I heard the bus driver hit the car before and the motorist only stopped to ask for his details. We should wait for the official version before labelling them a hero or a moron."