Dog Survives Being Thrown From Bridge Onto Busy Road
Story By: Ana Lacasa, Sub Editor: Michael Leidig, Agency: Central European News
This unwanted pooch has survived after being thrown from a bridge onto a busy road below in what was described as a deliberate bid to kill it.
Witnesses saw the pit bull terrier being thrown from the bridge connecting Venezuela Boulevard and Cuscatlan Avenue in the city of San Salvador, the capital of El Salvador.
The dog fell onto Venezuela Boulevard, breaking its legs.
Local media report those who threw the pooch had appeared to want to kill it as the road was very busy when it happened.
Emergency service workers who were in the area helped the dog and stopped it from being run over and in the video, workers from the Animal Welfare Unit can be seen helping the dog onto a stretcher to then carry it to safety.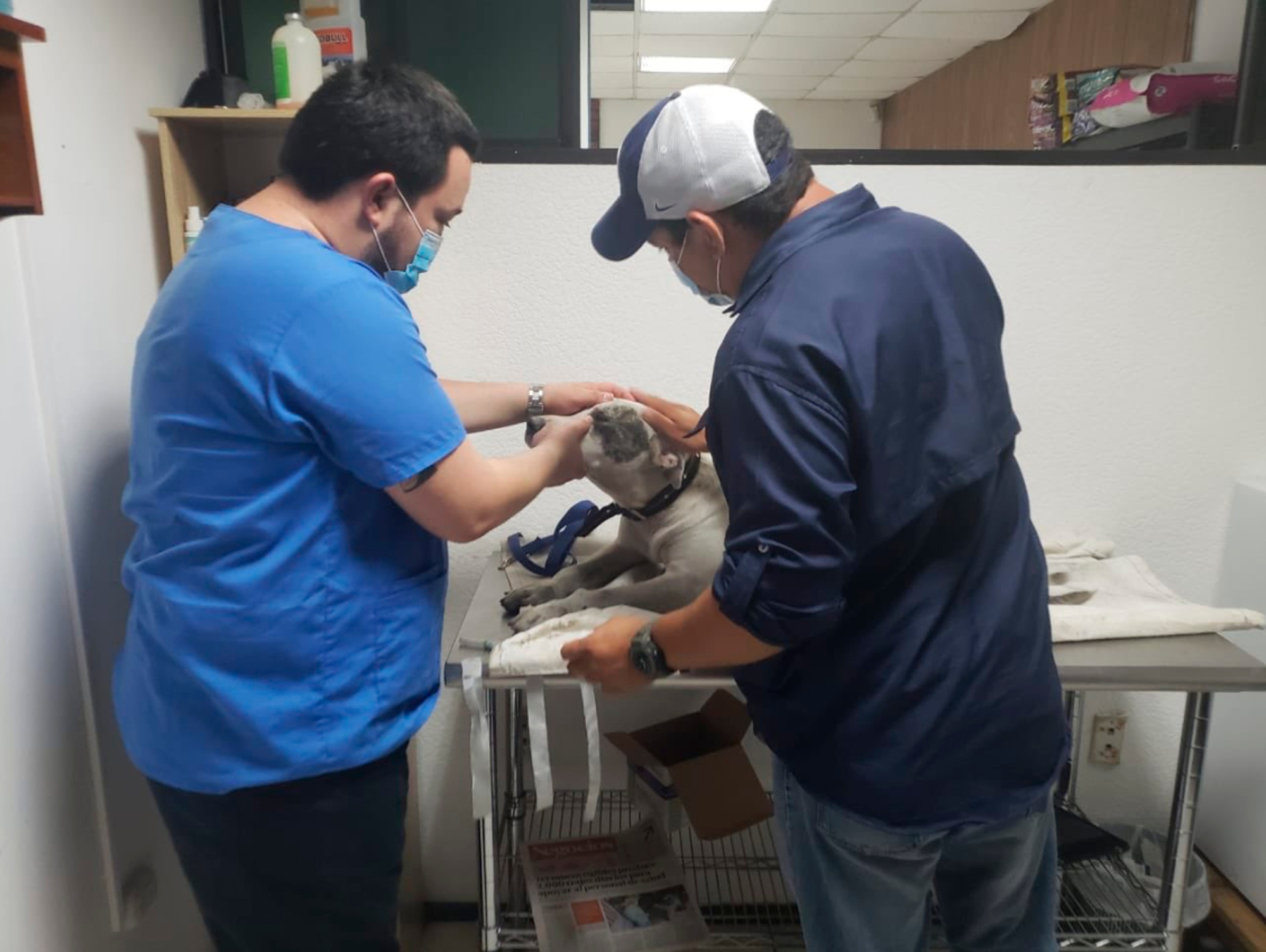 The dog, which they named Pepe, was taken to a veterinary clinic where it underwent emergency surgery on its broken legs.
It is now being cared for in the clinic and has been castrated as it will be put up for adoption.
The pooch's story has been shared widely in El Salvador and several netizens have offered to adopt it.
An investigation into the incident has been launched but no arrests have been reported.