Moment Bear Hides Up Tree To Escape Cops
Story By: Gheorghi Caraseni, Sub Editor:  Joseph Golder,  Agency: Newsflash
This is the moment a large bear hides up a tree after being scared off by cops trying to remove it from a built-up area.
The incident took place in the town of Predeal in the central Romanian county of Brasov after residents spotted the bear on the street and called the police.
The large mammal was seen sniffing around the local 'Ursulets' guest house, according to reports.
Cops on the scene tried to capture the bear, but it ended up climbing a tree and staying firmly put.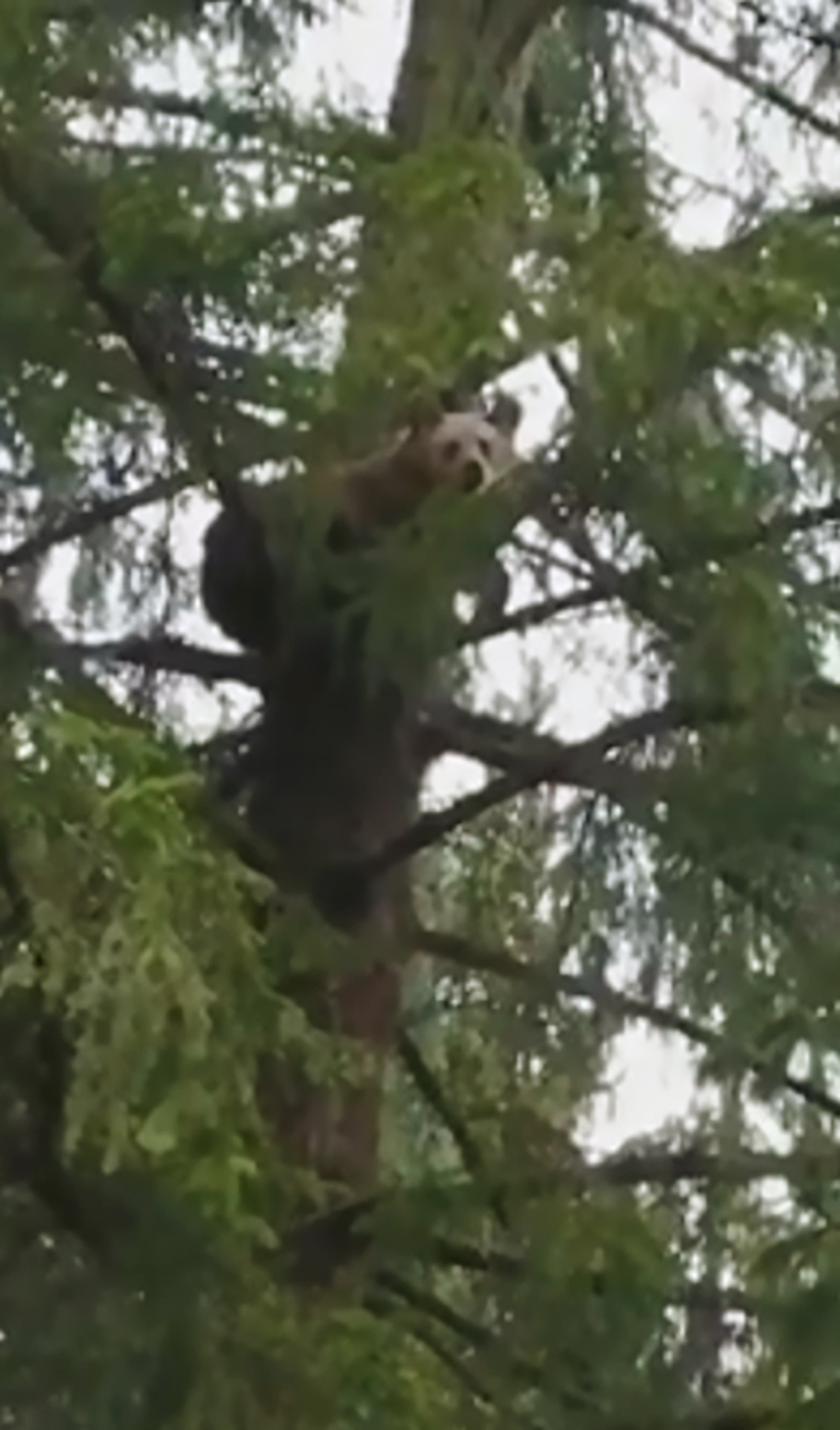 In the video filmed by an eyewitness, the bear is seen sitting on a high branch as the man shouts: "So what are you going to do now? How are you going to get down from there?"
Meanwhile, the nonplussed bear just looks around from the safety of its high branch.
According to local media, the police contacted an animal association to capture the bear and it was later safely returned to the part of the forest where it is believed to have strayed from.
It is unclear if the bear came down from the tree of its own accord or whether rescuers had to intervene.