Story By: Maja Mishevksa, Sub Editor: Marija Stojkoska, Agency: Newsflash
This is the startling moment a bear enjoying a dip in a swimming pool is shooed away by a brave man with a fishing net.
The bizarre incident took place at a house in the municipality of San Pedro Garza Garcia, during Mexico's coronavirus lockdown in the northern Mexican state of Nuevo Leon and has been widely shared on social media.
In the video, the black bear (Ursus americanus) can be seen in the swimming pool while a swimming pool net on a pole used by a man off-camera can be seen lightly hitting it.
The man can be heard shooing the bear away and it eventually gets out of the water before strolling alongside the pool.
The bear shows off its size as it rears up onto its hind legs next to a tree before continuing on its poolside stroll.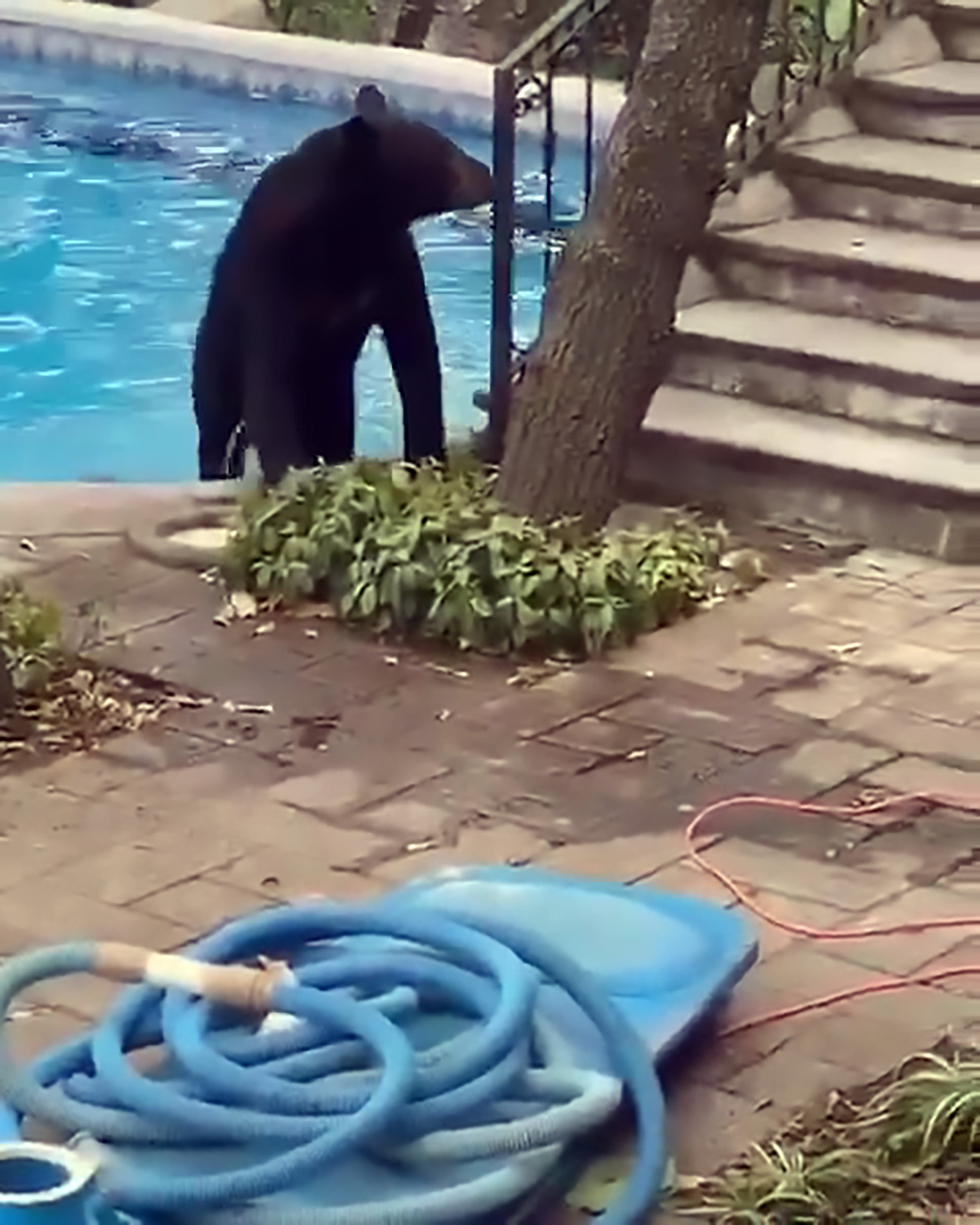 Local media report it is common for the bears in the area to leave their natural habitat in search of food.
Netizen 'bodoquesinc' said: "Leave it alone, it only wanted to feel refreshed, besides, idiots, what if it had turned violent because it felt surrounded?"
'jelmostro' commented: "The animal bothering the bear."
And 'verogfloor' added: "That is bad, please, leave it alone, I hope it was not hurt."