NFL Star Sprints Away After Spotting Mum Bear And Cub
Story By: Alex Cope, Sub Editor: Joseph Golder, Agency: Central European News
This is the startling moment an NFL star – who previously played for the Chicago Bears – sprints away after coming across a mother bear and her cub as he scooted down his driveway.
The CCTV footage was reportedly taken at the home of Ha Ha Clinton-Dix, who plays as a safety for the Dallas Cowboys in the National Football League (NFL), on Monday night.
In the clip, an inquisitive mother bear and her cub can be seen walking up the American football player's drive when Clinton-Dix comes towards them on a foot scooter.
The sports star's view of the animals is obscured by his cars but when he eventually spots the bears he immediately lets go of the scooter.
He then turns and sprints away as the two bears do the same, seemingly scared by the scooter moving towards them.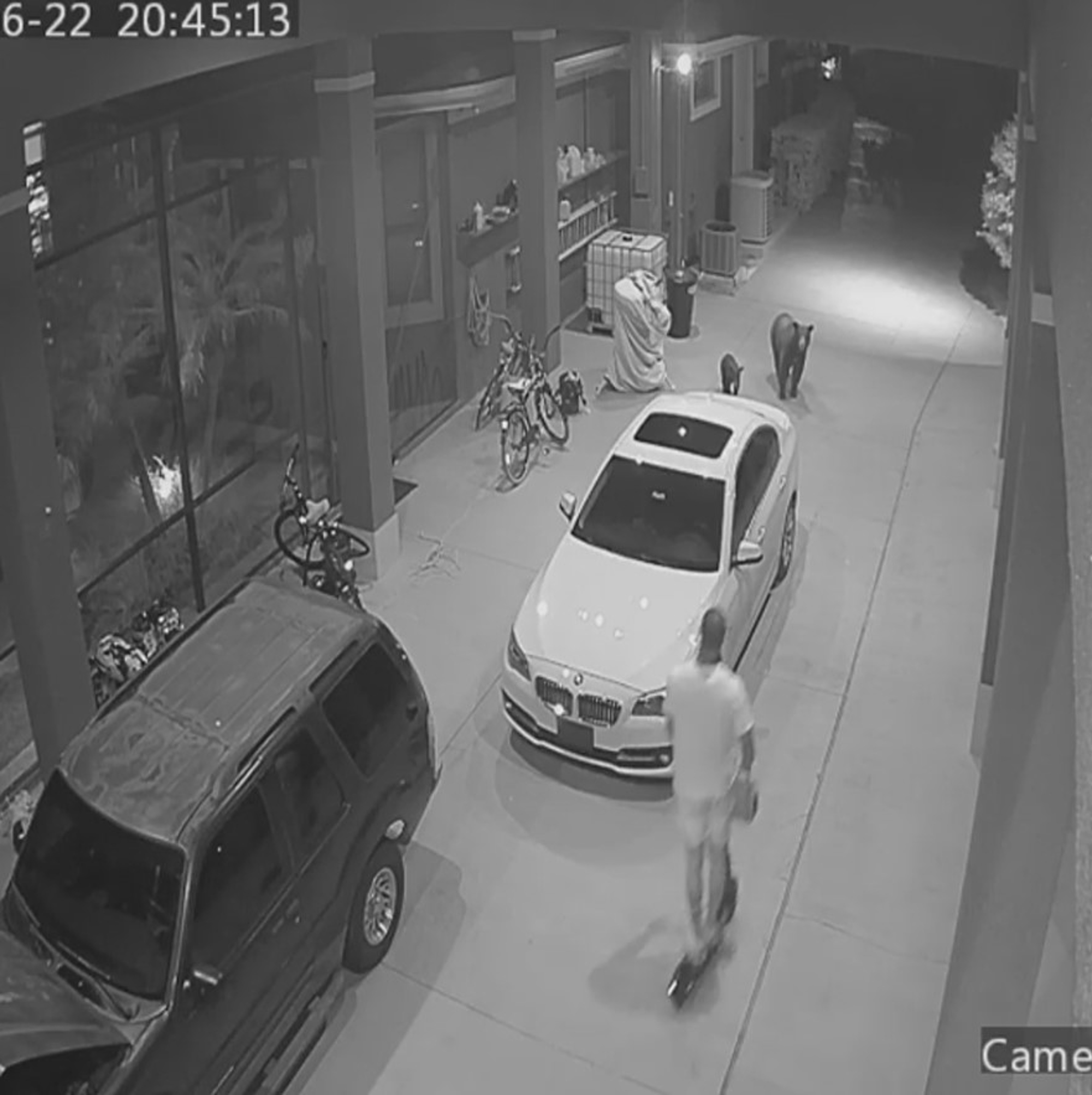 Clinton-Dix, who is 6 feet 1 inch tall and weighs an impressive 211 pounds, uploaded the clip with the caption: "I play D # gotta be ready to go. A lil high on my flip turn but the drive was there. I ain't know how many was over there."
The 27-year-old played for the Chicago Bears last year after five seasons with the Green Bay Packers.
He moved to the Dallas Cowboys this season, signing a one-year 4-million-USD contract with the team.
Reports state neither the NFL star nor the bears were injured in the encounter.
It is unclear exactly where the incident took place.