Balloon Pilot Rescued From Sea On Date Gone Wrong
Story By: Gheorghi Caraseni, Sub Editor: Michael Leidig,  Agency: Central European News
This is the moment a hot air balloon pilot is rescued after his balloon dropped into the sea in strong winds as he was flying a couple on a romantic date.
The startling incident occurred in the Black Sea off the coast of the resort city of Sochi in the western Russian region of Krasnodar Krai as the 35-year-old pilot was taking a couple on a date.
Local media report strong winds had begun to push the balloon of course during the trip and the pilot then decided to drop down towards the water to ensure his passengers' safety.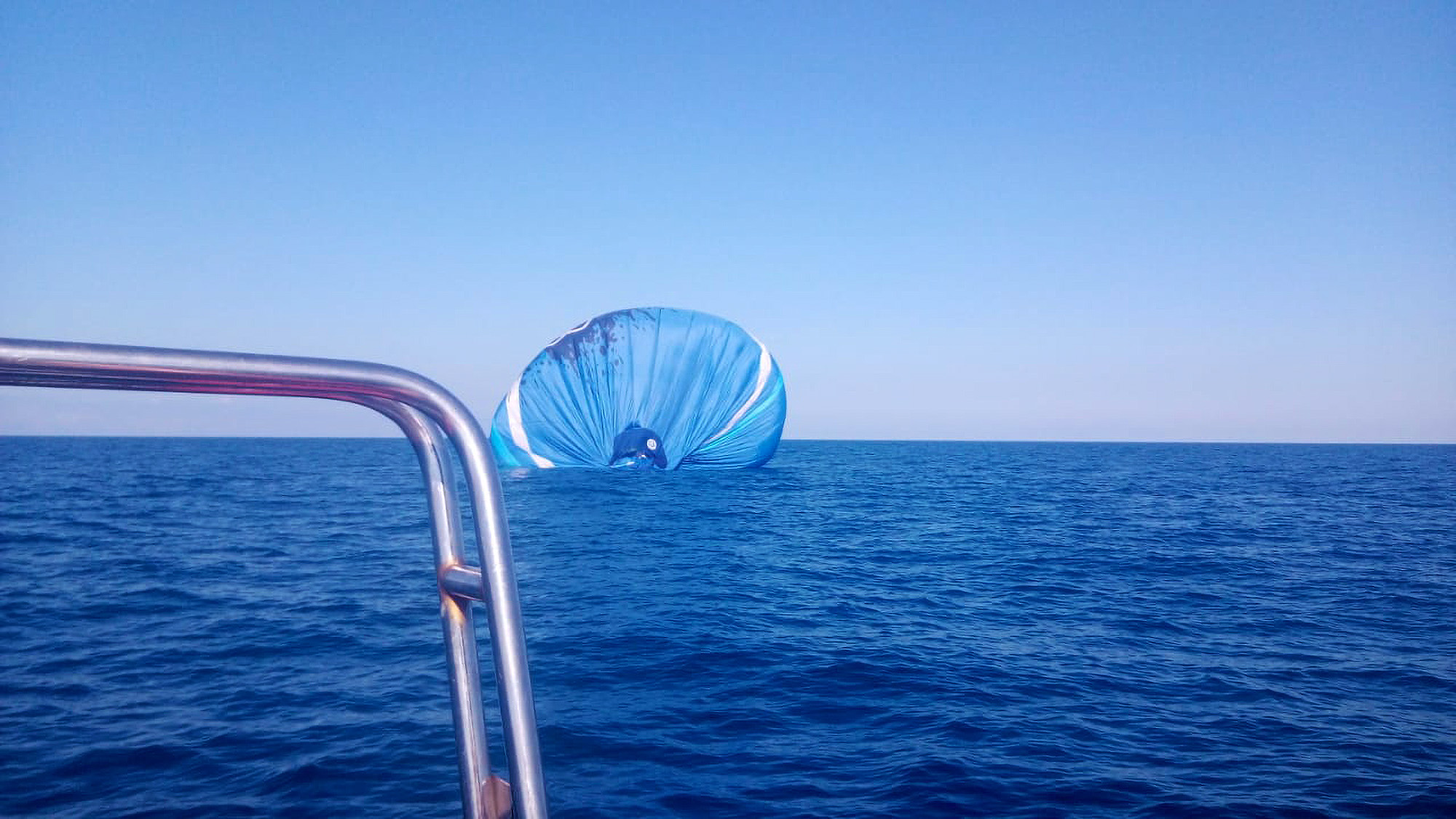 The couple then managed to drop down onto a passing boat using a rope ladder while the pilot, originally from the neighbouring city of Adler, decided to try to land the balloon on the nearby shore.
However, he was blown away by the strong winds and ended up dropping into the water.
Rescuers then received a call and in the video they can be seen rescuing the pilot with the balloon in the water.
It can be seen that the balloon is still inflated as the pilot tries to help the rescuers pull him to safety.
Local media report the pilot and the ballon were successfully recovered and neither he nor the couple were injured in the incident.