Covid Patient Falls From Ambulance Stretcher Onto Road
Story By: Ana Lacasa, Sub Editor: Joseph Golder, Agency: Newsflash
This is the moment a coronavirus patient is dropped onto the road from a covered stretcher as paramedics try to lift it into an ambulance.
The incident took place in the neighbourhood of Benito Juarez, in the city of Mexico City and was recorded by an onlooking resident before being shared on social media.
In the video, the paramedics wearing full protective gear can be seen wheeling the stretcher from a house and towards a waiting ambulance.
The stretcher is covered in plastic to avoid infections and as the paramedics move to lift it into the ambulance it flips onto its side sending the patient crashing to the ground.
A woman's voice says "oh my god! No way, they dropped the patient" as the paramedics then work to lift the patient back onto the stretcher.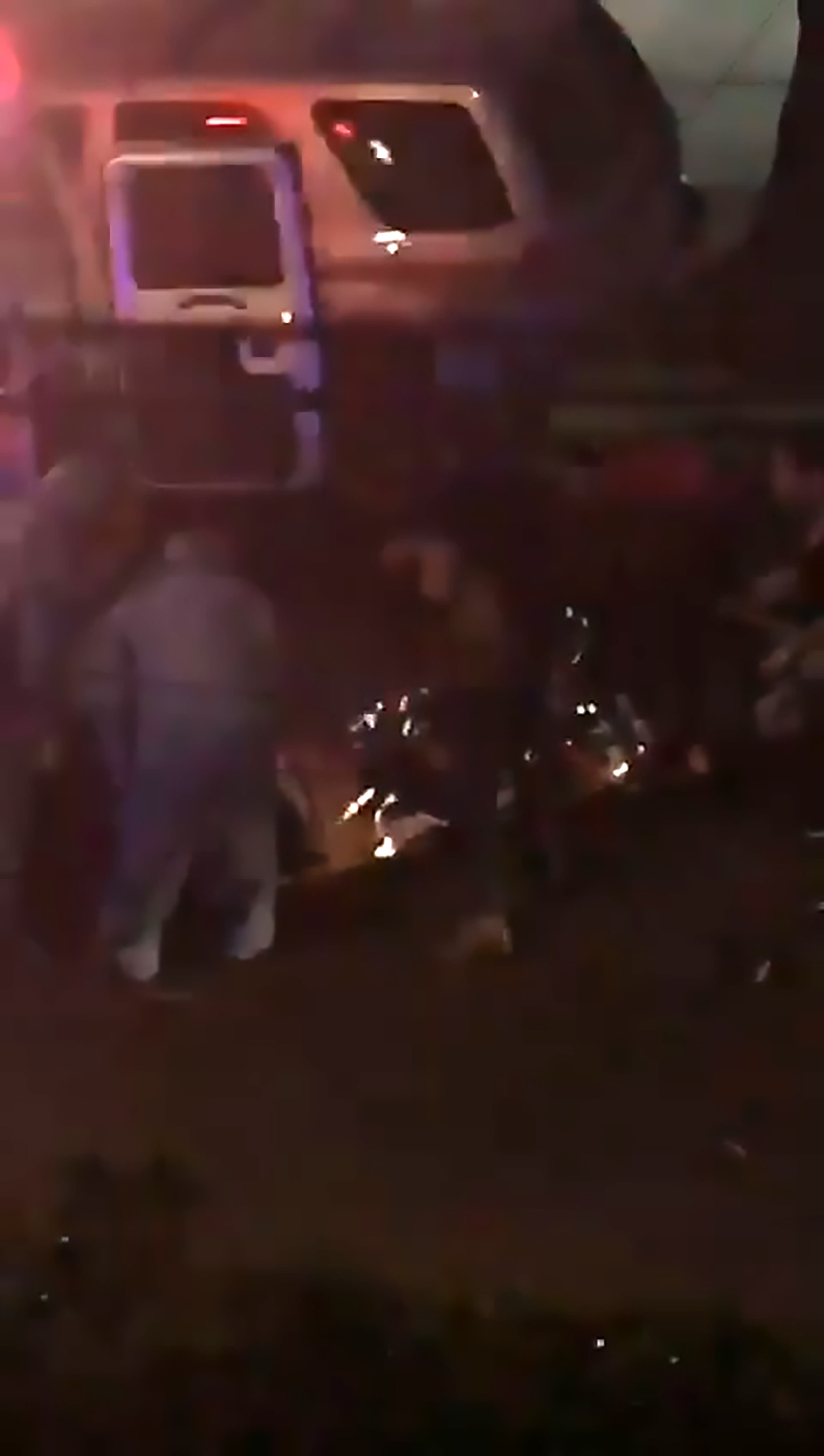 It is unclear if the patient, who has not been identified, was injured in the incident and the clip has split the opinion of netizens.
Some were quick to criticise the paramedics, such as 'zairusec' who said: "Another example that our paramedics are not ready to attend these cases, nerves made them commit this terrible mistake as they face coronavirus".
But 'issarocastro' said: "I think the plastic bag makes the manoeuvre more difficult. I think a facemask is enough".
According to the latest figures from the Johns Hopkins University, Mexico has registered 8,261 cases of COVID-19, and 686 deaths.