Russians Selling Bootleg Booze As Dry Law Brought In
Story By: Gheorghi Caraseni, Sub Editor:  Joseph Golder,  Agency: Newsflash
This is the moment Russian cops seize boxes of illegal booze after some areas of the country brought in a dry law.
The alcohol was seized by the authorities in the Sakha Republic, a Far Eastern Federal Subject of Russia where a ban on the sale of alcohol has reportedly been put in place.
In the video, officers can be seen having pulled over a minivan and trailer, with cardboard boxes filled with large bottles of liquid seen on the ground as a voice off-camera says: "This is alcohol".
Officers can be seen cutting into the dozens of boxes and the bottles inside reportedly contained alcohol.
Local media report criminals are trying to get around the ban on the sale of alcohol by selling the large bottles of booze for inflated prices.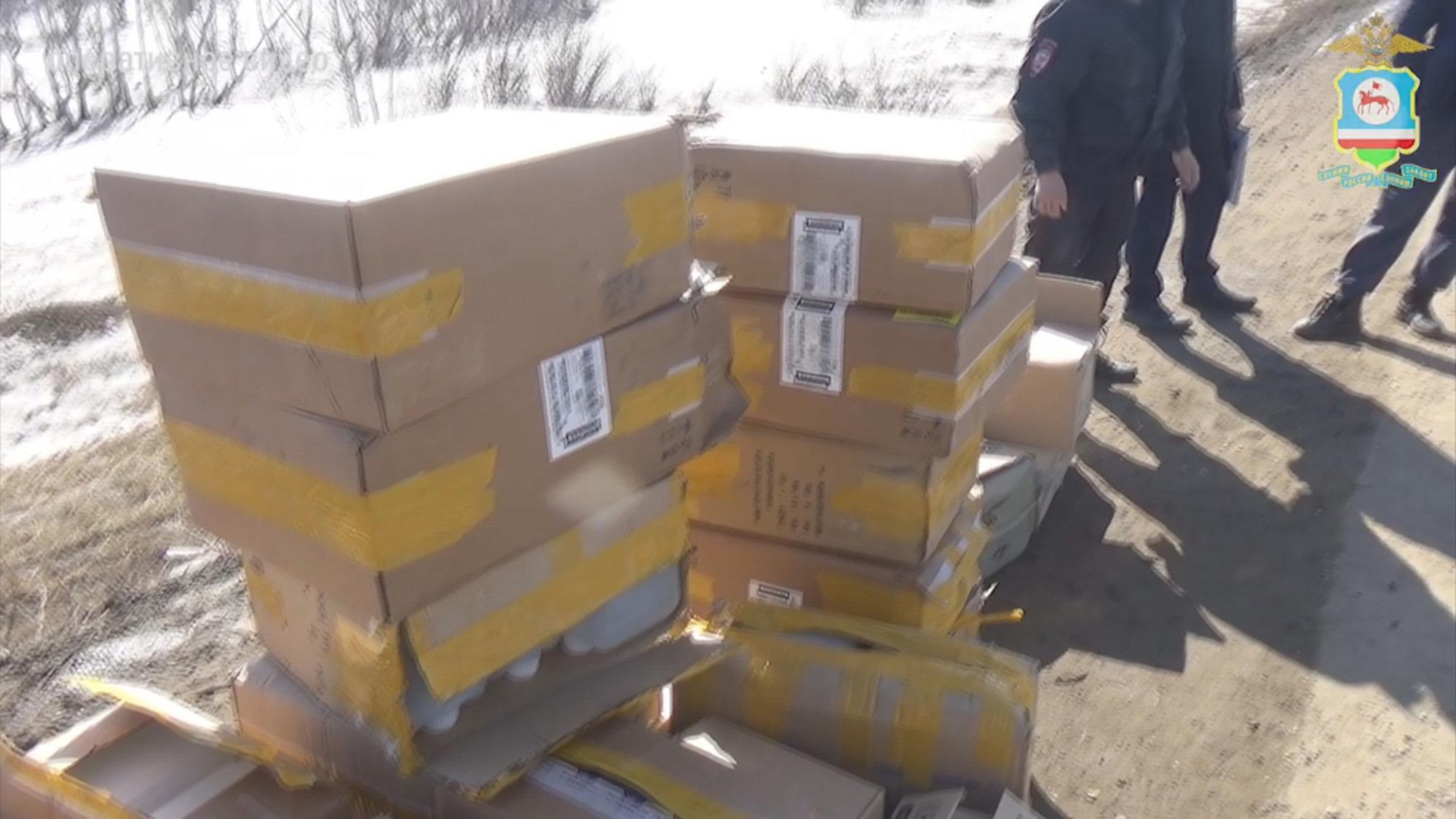 In western Russia's Volgograd Oblast region, a garage was reportedly discovered in a private house that the owner was using to produce moonshine.
And in the North Ossetia-Alania Republic, law enforcement officers discovered a warehouse with 200,000 litres (43,994 gallons) of backstreet alcohol.
Another nine lorries were stopped in the same region transporting a reported 195,000 litres (42,894 gallons) of alcohol.
Official spokesperson for the Russian Ministry of Internal Affairs, Irina Volk, 42, said, that people who drink alcohol of dubious origin or without trademarks risk dying from it as the product may not have undergone any checks.
It is unclear if any arrests have been made.